Bollettieri deserves to be in the ITHF
February 12, 2012
by: largeinc
Cite: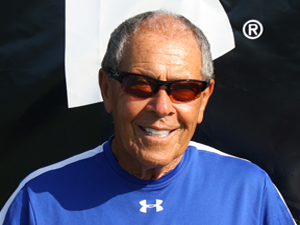 I'm having a difficult time getting exorcised by the continual snubbing of Nick Bollettieri by the International Hall of Fame.
Not because I'm numbed by the succession of petty rejections of Bollettieri over the years, but because, frankly, the International Tennis Hall of Fame has become really quite irrelevant to professional tennis with its good-ole-boy network and perplexing decisions on who gets in and who doesn't.
The ITHF likes to tell you it's "the highest honor you can achieve in tennis." Pure rubbish. The highest honor you can achieve in tennis is to win a Grand Slam singles title, something several of the Hall of Fame's inductees have never achieved.
Bollettieri wouldn't have gone in as a player, but as a "contributor." He never played the game professionally. But you mention the name Bollettieri to any hard-core sports fan who doesn't watch tennis and he will, nevertheless, recognize the name.
Why? Because, within or outside the tennis community, the name Bolletteiri is synonymous with tennis.
The 80-year-old founder of the Bollettieri Academy in Bradenton, Fl., has coached, counseled and/or consulted with 10 former No. 1 tennis players.
His academy, which has produced beaucoup tennis stars, is the most famous in the world. Ask Jim Courier if he would have reached No. 1 in the world or won four Grand Slams if he hadn't been at Bollettieri's. Ask Maria Sharapova about Nick's impact on her life.
Nick IS tennis. I know it. You know it. And so do the vindictive voters within the ITHF. I can't tell you with 100 percent certainty why they won't let him in, nor do I any longer care except for the curiosity of it all.
My best guess is that Nick, who has ruffled some feathers over the years, has some enemies at the Hall and this is their childish way of getting even. If that is so, and I'd bet money on it, that only authenticates the fact that the International Tennis Hall of Fame has become irrelevant.
The whole setup in Newport, R.I., is a sham. Among the "contributors" they've voted in over the years are some obscure Italian journalist and some guy who did radio play-by-play at Wimbledon. Plus a slew of other nobodies who are touted as having done wonders to advance tennis.
This is laughable. Nick Bollettieri does more for tennis in one day at his academy than half these so-called contributors have done in a lifetime.
OK, I'm getting a bit riled again, so I'll have to catch myself here. Fine, Bollettieri isn't going into the worst-run and least prestigious Hall of Fame of any major sport.
Does it really matter? Does anyone who has his finger on the pulse of this game really care?
Charles Bricker can be reached at nflwriterr@aol.com