IMG Academy's Varga One Step Closer to 18U National Team
July 05, 2012
by: Caroline Early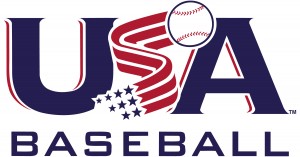 Following his performance in the first two phases of trials, IMG Academy's Cameron Varga has made the final round to compete for a spot on the 18U National Baseball Team.
In the most recent phase of the trial process, members of the 18U National Team Trials, as well as collegiate players, participated in the Prospect Classic, an annual game that narrows the roster to 28 players.
After this stage of the trials, the 28 players return home for several weeks before reconvening in California for the final trial phase where the roster will be shaved to 20 players. The final 20 players will participate on the 18U National Team at the IBAF Junior AAA/18U World Championships in Seoul, South Korea starting August 30.
Varga was one of 144 players selected to participate in the initial phase of the process. After the first round, Varga was placed on the 40-man 18U National Team Trials Roster.