IMG All-Madden Mini Camp preview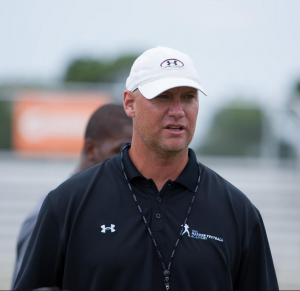 IMG Academy will host the invitation-only All-Madden Mini-Camp in Bradenton, Fla., July 27 - July 29.
Many stand-out seniors and rising underclassmen from across North America will attend the event.Players invited to the All-Madden camp were chosen for their skills, hard work and potential to succeed at the collegiate level.
At check-in, players receive their playbook and begin three days of progressive installment of schemes. They begin with 1-on-1 drills, advance to 7-on-7 drills and move to the final phases of installation in 11-on-11 play. Their training will be complemented with classroom film study sessions, movement training, mental toughness and conditioning to instill stronger fundamentals in the participants.
Chris Weinke and his staff of coaches will be joined by former NFL players Vinny Testaverde, E.J. Green and Bernard Clark.
The top 28 performers during the Mini-Camp who distinguish themselves as sharing similar standards to those on the NFL All-Madden Team will be selected for the 2012 IMG All-Madden Team.
However, 10 underclassmen will be selected for the NCSA Athletic Recruiting Next Men In Team. Next Men In honorees will earn a full digital recruiting resume from NCSA. The digital profile will be distributed to the NCSA network of over 8,000 football coaches in order to help the players achieve their dreams of playing at the collegiate level.