Baseball
Pastornicky continues to impress while working his way through the Minors
February 15, 2010
by: IMG Baseball Academy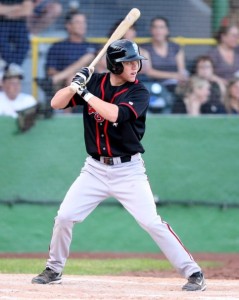 Fielding tip of the week from Coach Kevin Sharp
February 11, 2010
by: IMGAMarketing
In amateur baseball these days, many infielders are ill-equipped in game situations. This is not due to faulty equipment, rather it is due to not thinking ahead and not using information you are provided with.
Mulholland named to 2010 Louisville Slugger Pre-Season All-American team
February 10, 2010
by: IMG Baseball Academy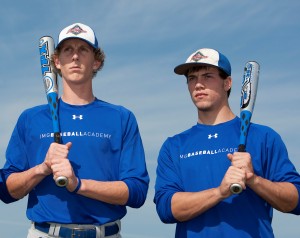 Outfield tips from IMG Academy' Jason Elias
February 02, 2010
by: IMGAMarketing
The mental aspect of being an outfielder should not be overlooked. An easy way to keep your mind straight is to remember the acronym MAFA:
Mentality
Outfielders are the last line of defense and need to play with that mindset.
Any lack of focus can be detrimental to the team's overall defensive goals. Even if you go a few batters or innings without action, you must stay mentally sharp and keep the same intensity for every batter.
Ahead in the count: pitching plans for young pitchers
January 29, 2010
by: IMGAMarketing
Pitching pointers from IMG Academy baseball program's Steve Frey
January 28, 2010
by: IMGAMarketing
Aspiring to reach your pitching potential requires setting goals that are "reality" based.
Make goals according to who you are, not who you would like to be. Goals don't always have to deal with numbers or statistics. Goals like staying healthy or being a team leader are important also.
To achieve your goals you must be a hard worker no matter who is watching.
IMG Academy baseball program = Top team in the nation?
January 28, 2010
by: Dan Tierney
Who will start season No. 1 in high school baseball?
January 26, 2010
by: largeinc
When the 2009 high school baseball season came to a close, an undefeated team from Sumrall, Miss. stood atop the MaxPreps Xcellent 25 national baseball rankings. Can the Bobcats do it again?
Philadelphia's Kendrick and Moyer do Winter training at IMG Academy baseball program
January 11, 2010
by: Dan Tierney
Kendrick will make pitch for rotation spot
January 09, 2010
by: largeinc
The favorite to open the 2010 baseball season as the Phillies' temporary fifth starter began his Friday with a strenuous morning workout with a personal trainer at IMG Academy baseball program in Bradenton, Fla.
Afterward, pitcher Kyle Kendrick had lunch with the old fellow that he could be filling in for come April, longtime mentor and teammate Jamie Moyer.
"I love this facility I'm working out at," Kendrick said by phone. "I've been throwing, getting in shape + getting ready to go. It's been great."
Pages