DLGA students prepare for the FCWT IMGA/DLGA Championship
March 19, 2009
by: The Leadblogger
The FCWT will be hosting the IMGA/DLGA Championship this weekend (March 21-22). Eighty-six golfers from around the world will be traveling to Bradenton to take part in the 36 hole championship. Tee Times on Saturday and Sunday run between 7:45 and 10:00 AM off both #1 and #10 tees.
Golfers from 21 different countries from around the world will be represented.
DLGA students Seiji Liu, Pablo Serna and Ben Murray all have been FCWT tournament champions this season and are expected to make a push in the Boys 16-18 division.
Twenty-one girls will compete for the IMGA/DLGA Championship title. Watch for DLGA seniors Megan Pak, Carolin Pinegger, Susana Benevides, Caramia Sitompul and Debbie DeVilla to make a charge over the two day event.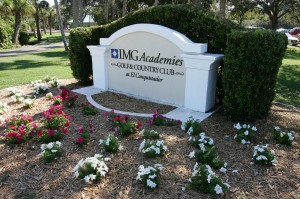 James Yoon, Meechai Padungsiriseth and Hao Yun Lu have all been playing well and should be contenders in the Boys 13-15 age division. Osama Khan has won 5 FCWT events this season in the 11-12 age group and will be competing in his first event in the older boys division.
IMG Academy Golf & Country Club at El Conquistador has always been challenging and rewarding for the junior golfer. It should be an exciting weekend!