What sets the IMG Academy baseball program Apart?
March 20, 2009
by: IMG Baseball Academy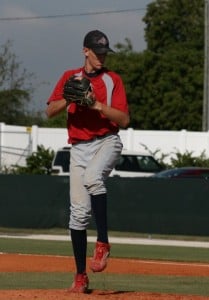 I am often asked what the major difference is between the IMG Academy baseball program and other baseball programs and/or academies. I always make the same two points. First the opportunity to train on the world famous IMG campus and secondarily the coaching staff is second to none.
The campus at IMG is unbelievable. It has anything and everything an athlete could possibly ask for. IMG used to have the old slogan of "The worlds toughest playground". They could have not have said it any more perfect. IMG's campus will push you through programs such as Performance Training, Mental Conditioning, and Game On communication. You will leave the campus each day satisfied that you have had the opportunity to better yourself as an athlete and as a person. The best part about the training experience is that the IMG Academy baseball program coaching staff will be with you every step of the way. The techniques they teach are strictly professional. What you see on T.V every night is addressed day-to-day from the coaching staff who understand the game and know what it takes to move to the next level and succeed at that level.
The IMG Academy baseball program is one of a kind experience I recommend it for any ball player striving to make it to the next level.
Casey Mulholland - 2010 Graduate