Emiliano Grillo and Trent Leon move onto final stage of European Tour Q-School
December 06, 2011
by: twestervelt
LPGA Q-School might be over- check results here- but Q-School for the European Tour just finished up its third round. Both Emiliano Grillo and Trent Leon, from IMG Academy golf program, have secured their place in the final round which begins on Thursday in Spain.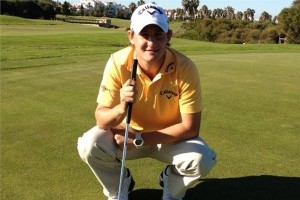 Emiliano Grillo
Get third round results here.
ArgentinianEmiliano Grillo shot an incredible ten under par 62 in the third round of the Second Stage of Qualifying School at Costa Ballena Ocean Club to take a share of lead going into Monday's final round.
Thomas Nørret of Denmark also carded an astonishing nine birdies and an eagle to eventually make a nine under par 63 and join Grillo at the peak of the leaderboard at 13 under par following Sunday's play.
Both men could have potentially - and unbelievably - gone even lower, as Nørret dropped shots at the par three sixth hole and the closing par four 18th, while Grillo made just the one bogey in his stunning round, at the par five fifth hole.
Trent Leon had to go through a playoff to earn the final spot.
The 20th and final place was taken by American Trent Leon, who saw off England's John E Morgan in a sudden death play-off after both men had finished on eight under par.

Leon will now take his place at the six-round Final Stage, which starts this Thursday at PGA Catalunya Resort in Girona, northern Spain.
Also competing in Q-School was Peter Uihlein