IMG's Soccer Academy hosts four elite professional soccer clubs
January 20, 2012
by: Jimmy Greene
With the MLS combine completed and the 2012 MLS Super Draft finalized, many teams are eager to get this year's season started on a good foot. What better way than to come train at the world class facilities in Bradenton, Fla. at the IMG Academy soccer program. Three of the best teams from the MLS and a top Swedish soccer club (Malmo FF) will be training and competing at IMG Academy in the upcoming weeks to truly take their skill set to the next level, both on and off the field.
Seattle Sounders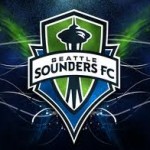 With 41 year old legend Kasey Keller finally calling it quits, the spotlight has now been put on the young Australian native Michael Gspurning. After only one visit to Seattle, Gspurning knew that this was the organization he was born to play for. In an article called Nowhere but Seattle, Gspurning comments more on his overall experience of the Sounders Organization:
"We were driving over the lake and it was such a great moment. The city is so beautiful," said Gspurning. "I was fascinated by the city. I was fascinated by the people in the office. I was fascinated by the stadium and the best fans in the league. I also really liked the football on the field. It's a really good team."
Providing Gspurning some assistance on defense, the Sounders have chosen the former Creighton defender Andrew Duran who was selected 15th overall in this year's Super Draft.
On the offensive side of things, Osvalo Alonso has proven that he is more than ready to take his team to the next level. The star mid fielder was not only a 2011 all star, but was also voted the team's Most Valuable Player for the second season in a row.
If that isn't enough, the Sounders will most certainly have one of the rowdiest and most dedicated fans in the MLS supporting them day in and day out. Setting MLS attendance records almost every season, some are calling the Sounders atmosphere a little taste of "real" football in America. To say the least, the August edition of World Soccer Magazine listed the Sounders as the 50th best supported club in the world in only their third year in the MLS. Yet, words cannot truly express these fans overall love for the game, but this clip below can:
DC United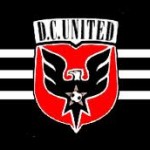 Although they missed the post season last year, DC United has much to look forward to in this upcoming 2012 season. Returning is MLS MVP, Dwayne De Rosario, who had 13 goals and 7 assist last season. In addition to last season's MVP award, De Rosario is a record six-time selection for the MLS's best XI, and he has won four MLS Cup championships.
Even with the loses of the retiring Devon Tavish and Santino Quaranta, up and coming forward star Charlie Davies has Black and Red fans on the edges of their seats. After a life threatening car accident in 2009, Davies has come back to truly show the world that it's going to take a lot more than some physical therapy to stop him. With his overall athletic ability, quick feet, and immense amount of love for the game he will surely have another impactful season for the Black and Red. The 25 year old has an already impressive resume, scoring 11 goals last season and wining the 2010 MLS rookie of the year award.
With their overall preference on drafting talent over positional needs, DC United selected Nick Deleon, from Louisville as the 7th overall pick in the 2012 Super Draft. The addition of Deleon to an already deadly midfield will only make this season that more engaging to watch.
Columbus Crew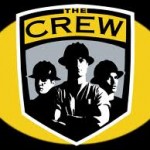 On, May 15, 1999, the Crew forever etched its place in American Sports History by christening Columbus Crew Stadium, the country's first major league stadium built specifically for soccer. Since then, day in and day out the Black and Gold have truly lived up to their tagline slogan of "Dare to be Massive."
They have been called one of the "hardest working teams", which in turn has established them as an elite organization within the MLS. With veteran returners William Hesmer (GK), Chad Marshall, and Julius James, the Crew's defense will be one of the best in the league. With some scarceness on the offensive side of things, they were able to pick up the former Creighton forward threat, Ethan Finley, with the tenth overall pick in the 2012 Super Draft. Finley will be joining the experienced strikers of Emeilio Renteria and Eddie Gaven who combined for 13 goals last season.
Malmo FF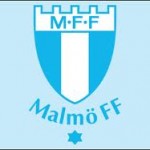 After a disappointing 2-0 loss to Austria Vienna in last year's playoffs, the elite Swedish club of Malmo FF is back to work with a bitter taste of defeat in their mouth. Losing isn't normally in this clubs vocabulary, with 16 national championships and 14 national cup titles under their belt, amounting them the winningest team in all of Sweden. With Daniel Andersson finishing up his 11th year as an elite defender for the Blue and White, the task of picking a new captain and leader is at hand. In Richard Norling's first full season as head coach, Andersson will continue to maintain his loyalty and dedication to his beloved club by staying on as one of the three assistant coaches.
Malmo FF has a stellar returning cast, including Daniel Larsson and Wilton Figueiredo who combined for 11 goals last season. In addition, they have acquired two new additions, Robin Olsen (goalie) and Darden Rexhepi (Striker), that will surly help make this club a top contender this season. In early February of this year, the Blue and White will be able to showcase their new and improved squad in preseason matches against DC United and Columbus Crew. With preseason competition such as this along with top of the line training at IMG Academy, Malmo FF will surely be more than ready to have that bitter taste of defeat out of their system by the time the season rolls around in early April.