All-Star practice at IMG Academy today
October 24, 2012
by: intern
The IMG Academy Bollettieri Tennis program's tradition of developing top talent into the world's elite is well known – especially being the training home to 10 world No. 1s in its history. Today, some of the top up-and-coming players on the men's circuit all came together in one place to prepare for their next events.
Kei Nishikori, ranked 15th in the world and winner of the 2012 Japan Open was here and worked with his coach Dante Bottini. Kei recently earned his career-high ranking of No. 15 in the world after winning the 2012 Japan Open. However, Nishikori was not the only rising star present. Long-time IMG Academy trainees Ryan and Christian Harrison dropped in for some final preparations, working with their father Pat Harrison. Ryan is currently ranked No. 61 in singles, and No. 63 in doubles. His younger brother, Christian, is continuing on a comeback year, and has risen more than 470 spots this year to reach No. 475 in singles, and No. 175 in doubles.
Photos of the occasion…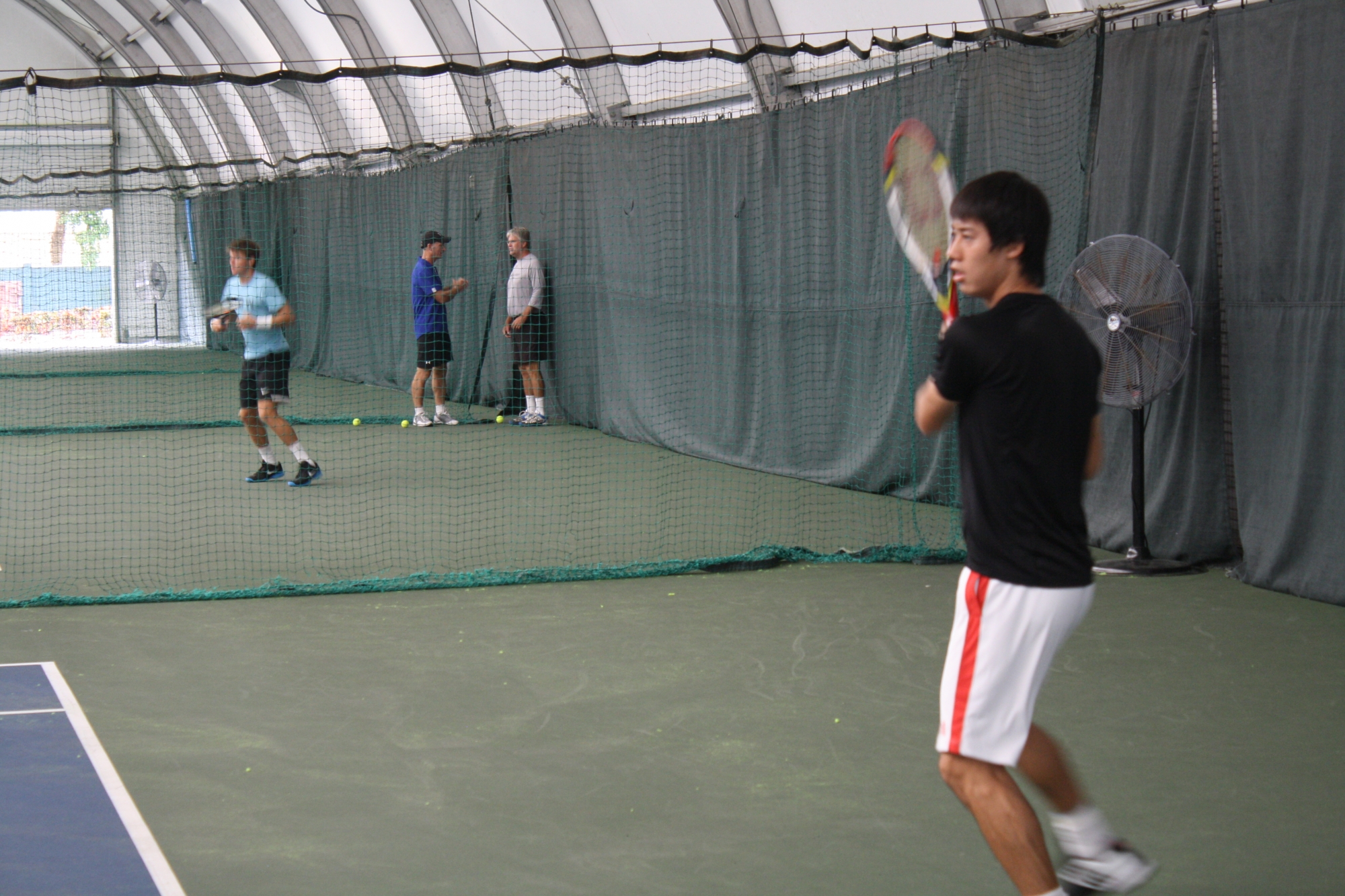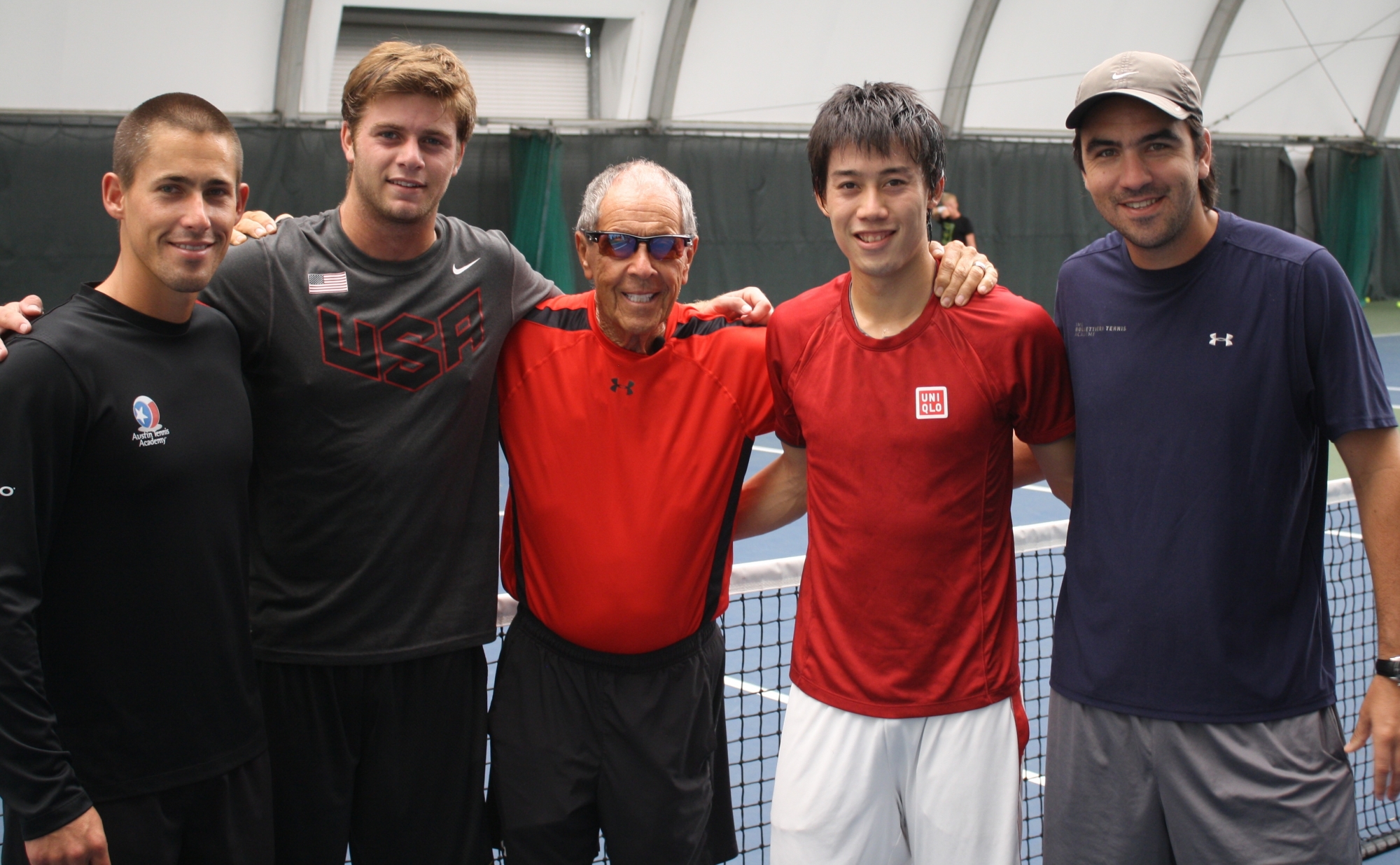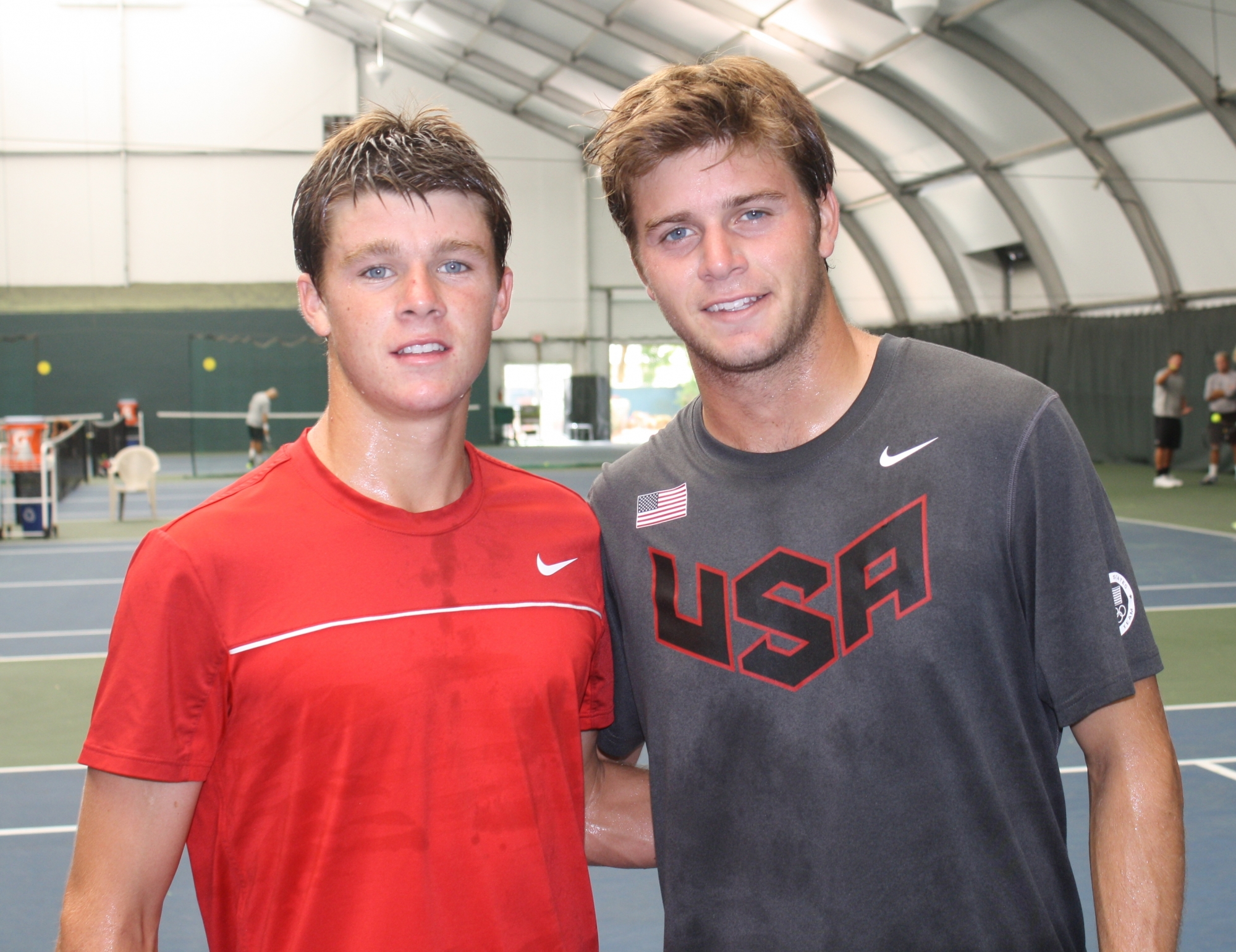 Pictured:
1. Nick Bollettieri goes over some of the finer points of the game with Kei Nishikori.
2. Kei Nishikori trains on the near court, while Christian Harrison trains on the far court.
3. Left to Right: Tres Davis, Ryan Harrison, Nick Bollettieri, Christian Harrison and Dante Bottini
4. Christian and Ryan Harrison.