Catching up with Jamie Moyer, World Champion
February 27, 2009
by: IMG Baseball Academy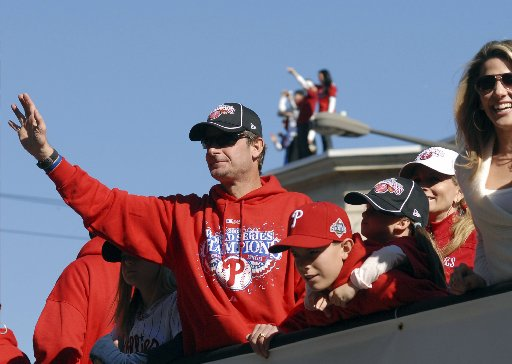 The well traveled Jamie Moyer makes his new home in Bradenton, FL where his two sons, Dillon and Hutton, attend the IMG Academy baseball program. The Seattle Times caught up with Jamie in Clearwater where the Phillies hold their spring training. A sample from the linked article.
Moyer and his family, by the way, have moved from Seattle to Bradenton, Florida, so that his two oldest sons, Dylan, 17, and Hutton, soon to be 16, could enroll in the IMG Academy baseball program, an offshoot of the famous Bollettieri Tennis Academy. But Jamie and wife Karen remain involved with the Moyer Foundation, and they plan to move back to Seattle eventually. Meanwhile, their seven kids are loving Florida.

"What's not to love about Florida in winter time?" he said.