Two alums experiencing success at the college level
February 27, 2009
by: The Press Attack- A Basketblog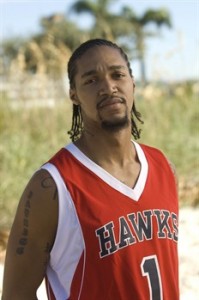 Two alumni of the IMG Academy basketball programrecently made news with their achievements on the court at the next level.
Hamilton Nash will finish the season as the second leading rebounderin the nation for Redlands Community College (El Reno, Oklahoma). The 6'7 Nash averaged 13.6 rebounds per game this season for Redlands.
Kelvin "Jay" Higgins was named First-Team All Suncoast Conferencethis season. Higgins, a 6'6guard for Hillsborough Community College (Tampa, Florida), averaged just over 10 points per game.
Both Nash and Higgins will now look to make the transition to afour year school. Congratulations to both these fine IMG Academy basketball program alumni on their athletic accomplishments and good luck to them in the future!