Jason Basso
With IMG Since: 2012
Hometown: Hicksville, NY
Languages Spoken: English
Jason Basso joins the IMG Academy lacrosse program as Defensive Coordinator with a wealth of playing and coaching experience. After playing lacrosse for Rutgers University, Basso stayed with the team as a volunteer assistant coach before accepting a coaching position with Hartwick College in 2004.
Playing defense and midfield for the Scarlet Knights, Basso was known as a leader on and off the field. In 2002, he won the Knight Cup, which is awarded to the player "who has played the game of lacrosse to the best of his ability, who has, by example, led his teammates both on and off the field and who, above all, has consistently demonstrated the qualities of unselfishness and loyalty to his team and Rutgers University."
Education/Accreditations
Bachelor's Degree in Labor Studies and Employment Relations – Rutgers University
Experience
Coached at Hartwick College
Assistant Coach at Rutgers University
Coached at St. Joe's High School
Won the Knight Cup for showing leadership on and off the field
Played Lacrosse for the Scarlet Knights all 4 years
contact us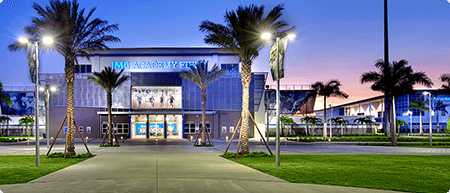 5650 Bollettieri Boulevard
Bradenton, FL 34210
Schedule a Visit
Request Consultation
Please fill out the form below and a specialized expert will follow up within 24 hours.
Request a brochure

We offer downloadable and printed brochures covering boarding school, youth camps, adult programs and team training in multiple languages.
Get it now