Julieta Granada
Time Spent With IMG: 2000 - 2005
Languages Spoken: English
Granada turned professional in June 2005 at age 18 and competed on the Futures Tour that summer, joining in mid-season. She placed second in her first and sixth events and won her first professional title at the season-ending YWCA Futures Classic in late August in York, Pennsylvania. Granada won $29,153 in nine Futures Tour events to finish seventh on the 2005 money list, which advanced her to the final stage of the LPGA qualifying tournament in December. She finished tied tor sixth in the five-round event to earn her LPGA card for 2006. In her rookie season on the LPGA Tour, she was 19th on the 2006 money list going into the season-ending LPGA playoffs at the ADT in November. She won the final round of the elimination-format event in Florida to claim the first $1 million prize in women's golf and vaulted up to fourth on the money list.
contact us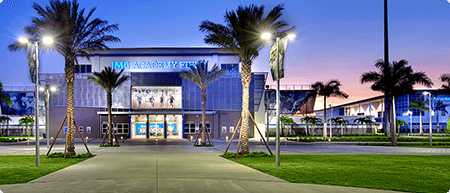 5650 Bollettieri Boulevard
Bradenton, FL 34210
Schedule a Visit
Request Consultation
Please fill out the form below and a specialized expert will follow up within 24 hours.
Request a brochure

We offer downloadable and printed brochures covering boarding school, youth camps, adult programs and team training in multiple languages.
Get it now