Heather Nolan
With IMG Since: 2011
Hometown: Shannon, Ireland
Languages Spoken: English
IMG Academy coach Heather Nolan has experienced every level of the game, from representing her country in competition, to establishing a successful collegiate track record. Her respect and love for the game is unparalleled. Playing since the age of 11 in Ireland, Heather's belief that "you get what you put in," proved to be true for the talented junior golfer. Nolan was ranked the #1 junior in 2002 and named to Great Britain and Ireland's panel of 20 top women golfers under the age of 18.
Heather continued her success, arriving in the United States on a full scholarship at Eastern Michigan University, where she received Freshman of the Year award and was named 1st team All-MAC in 2002. After receiving her degree, Heather turned pro in 2006 and began competing on the European Ladies tour, but an elbow injury caused Heather to redirect her involvement in the game, moving from player to coach. After completing her coursework with the PGA of Great Britain and Ireland in 2009, Heather began working with a local golf center in Dublin, where she developed their junior academy program. In 2010, Heather began splitting her time between Austria and Bradenton, Florida, working with the David Leadbetter golf academies. In 2011, Heather transitioned full-time with IMG Academy and has been working directly with our 14-15 age groups, in addition to acting as our current Asian Golf Monthly contributor.
Education/Accreditations
PGA Foundation Degree in Professional Golf through the University of Birmingham and the Belfry, UK.
Earned PGA "AA" Status 2011.
TPI Certified Golf Fitness Instructor
Experience
Earned PGA "AA" Status 2011.
DLGA Reier's Burgenland Resort, Bad Tatzmannsdorf, Austria, 2010-2011.
Represented Ireland at all levels from 1999-2006.
Irish Order of Merit winner 2001 & 2002.
Played Division I for Eastern Michigan University.
MAC Freshman of the year 2002-2003.
First team all MAC 2002-2003.
TPI Certified Golf Fitness Instructor
contact us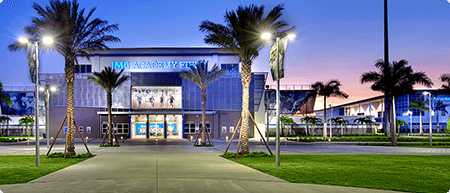 5650 Bollettieri Boulevard
Bradenton, FL 34210
Schedule a Visit
Request Consultation
Please fill out the form below and a specialized expert will follow up within 24 hours.
Request a brochure

We offer downloadable and printed brochures covering boarding school, youth camps, adult programs and team training in multiple languages.
Get it now