Kevin Collins
With IMG Since: 2000
Hometown: Westford, MA
Languages Spoken: English
Collins has been at IMG Academy since 2000 and has worked with many professional, collegiate and amateur golfers. He's conducted clinics internationally and was the captain of the golf team at Eckerd College.
Education/Accreditations
BA Visual Art, Eckerd College, St. Petersburg
Experience
IMG Academy golf program Bradenton, FL 2000 – present
2004 Golfweek presenter at Golf Fest in Orlando
Conducted international clinics in Chile, Mexico, Colombia and Italy
Notable Students:
Roy Steinberg (Israel) – Professional
Stanislav Matus (Czech) – Professional
Jakub Stanislav (Czech) - Professional
Benjamin Palanszki (Hungary) - Professional
Andres Echavarria (Colombia)- University of Florida – Professional
Victoria Tanco (Argentina) – LPGA
Hannah Yun (US) – University of Florida – LPGA
Rhea Nair (UAE) – University of Alabama – Professional
Ginger Howard (US) - Professional
Sally Watson (Scotland) 2008, 2010 Curtis Cup – Stanford University
Laetitia Beck (Israel) – Duke University
Mia Piccio (Philippines) – University of Florida
Christina Miller (US) – University of South Florida
Gemma Dryburgh (Scotland)-Tulane University
Sammi Stevens (US) – University of New Mexico
Megan Pak (US) – University of Florida
Hally Leadbetter (US) –University of Arkansas
HaoYuan "Steven" Lu (China) – Coastal Carolina University
Playing Experience:
Three time All-Conference, captain at Westford Academy.
Captain at Eckerd College
USGA: 3 time Medalist in US Open Local Qualifier
Florida Open - 2003, 2005, 2006, 2009, 2010, 2012 (Best finish t-8, 2006)
NH Open- 2003, 2005, 2009, 2010 (Best finish t-14, 2009)
European Tour - BA/CA Austrian Open - 2007, 2008
Played events on New England Pro Tour, Moonlight/ Next Tour, West Florida Golf Tour
contact us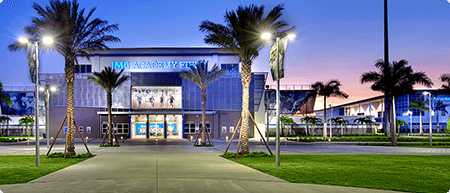 5650 Bollettieri Boulevard
Bradenton, FL 34210
Schedule a Visit
Request Consultation
Please fill out the form below and a specialized expert will follow up within 24 hours.
Request a brochure

We offer downloadable and printed brochures covering boarding school, youth camps, adult programs and team training in multiple languages.
Get it now