A Letter from IMG Academy basketball program Women's Director, Shell Dailey
February 08, 2012
by: largeinc
Dear Athletes,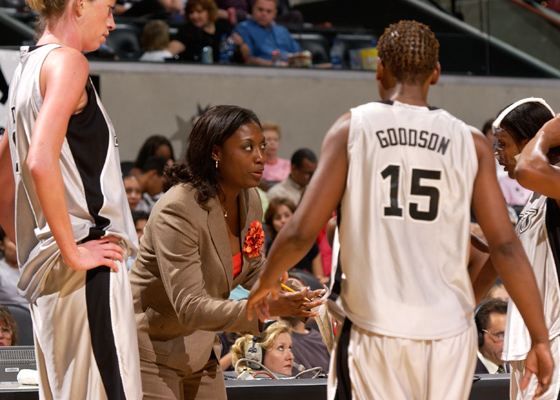 Welcome to the IMG Academy basketball program. Our goal is to instill qualities in young women that will stay with them throughout their lives. Discipline, sacrifice, cooperation and responsibility are a few of the basic values learned through our academy.
Our program provides girls with the knowledge of the game and the development of skill sets through repetition, while also developing the physical strength, athletic movement and agility training needed to succeed at the collegiate level. Every day, our athletes will interact with staff members who are experts in sport-specific Performance training. Nothing means more to a player than to know the person working with them understands an athlete's point of view and is experienced in designing programs that develops the correct muscles to excel in the weight room and court, while challenging your body both physically and mentally. Performance experts are available to help you not just in Physical and Mental Conditioning, but Nutrition, Athletic Body Management, Communication and Vision Training.
IMG Academy is a special place where young athletes are privy to an environment which simulates the college experience before athletes move to that level. IMG Academy athletes are driven and know exactly what they want as far their sport and next level experience. They are driven to work with a purpose of playing the sport they love at a higher level. The facilities are state of the art. Girls have the ability to work on their game in an academy with multiple courts and baskets and receive one-on-one training with experienced coaches.
The IMG Academy athlete leaves here more mature than a "typical" college freshman who has spent four years in a "typical" high school student entering college. IMG Academy athletes are exposed to a daily schedule which includes intense practices, extended school hours/study hall, balancing travel and academics, and experiencing in balancing a full schedule. We make sure our young ladies are ready to excel at whatever level they choose. We also offer GSSI (Gatorade Sports Science Institute) testing, where scientist use cutting-edge equipment and expertise in sports nutrition and exercise performance, along with data gathered to determine your optimal level of nutrition and performance.
The IMG Academy basketball program girls program has annually sent athletes to some of the nation's top schools. UCLA, Baylor, Florida, Syracuse, Colorado State, Marshall and Central Florida are a few of the many schools where you will find IMG alums. We discuss with our players how important it is to find the "best fit" for you. Not all will be able to play high major D-I, but we work with each athlete to find the school which best works academically and athletically. Our girls are fortunate to have an NCAA compliance/college advisor that will aid in the selection of schools. Our coaching staff also has first-hand experience in the recruitment process to help in guiding students through a sometimes confusing time.
As you can see IMG Academy is one of a kind in developing high-performing student-athletes. Our student-athletes have the ability to excel and grow in an environment that pushes you to reach your full potential. Will you be next?
Sincerely,
Coach Shell Dailey
Head Coach, Women's National Team