IMG Academy's Seagrave becomes Merritt's coach after chance meeting
July 22, 2012
by: largeinc
Cite:
The Virginian-Pilot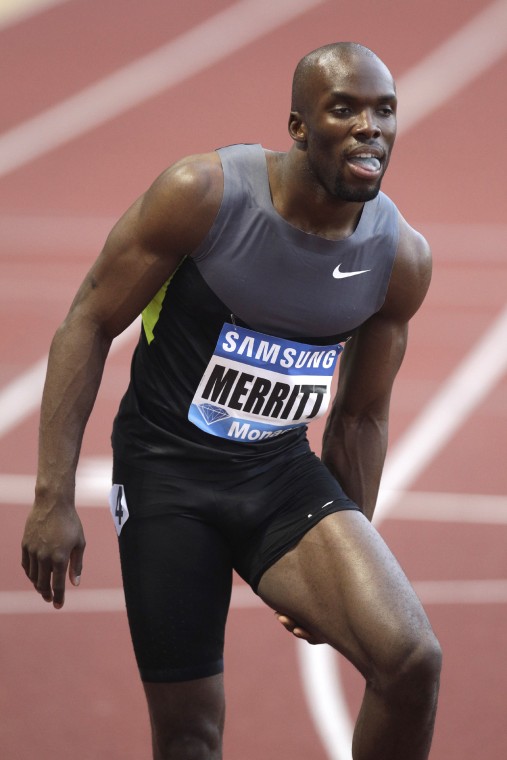 Loren Seagrave sat in the Hartsfield-Jackson Atlanta International Airport, preparing for a flight to Oregon for the 2009 Prefontaine Classic track meet.
Seagrave, a renowned track and field coach, had just returned to the sport after drifting away for nearly a decade.
As Seagrave waited to board his plane, he noticed a tall, well-built young man. He didn't recognize the stranger carrying a gym bag and track spikes.
"I thought he was probably going to Eugene for the track meet, too," Seagrave remembered recently. "So I asked him if he wanted to join me in the airport club room while we waited."
Surprisingly, Seagrave had no idea he was talking to LaShawn Merritt, the reigning Olympic champion in the 400 meters.
"We just talked about where I was going and where he was going. We didn't even talk about coaching," Merritt said.
Later that day, Seagrave contacted one of his athletes, British sprinter Joice Maduaka.
"I told her I met this nice guy named LaShawn," Seagrave said, laughing now. "And I asked her if he was any good."
From that inauspicious start, a relationship was eventually forged that has Merritt, a Portsmouth native, on the cusp of becoming just the second man to repeat as Olympic champion in the 400 meters.
Seagrave began coaching Merritt early this year, after their paths crossed again at the 2011 World Championships in Daegu, South Korea. Among the athletes Seagrave coached was Angelo Taylor, a two-time Olympic gold medalist in the 400 hurdles. Taylor was a teammate of Merritt's on the gold medal-winning 1,600 relay team in Bejing. They also share the same agent, Kimbery Holland.
In January, after Holland contacted Seagrave,
Merritt flew to Bradenton, Fla., for what was supposed to be a two-day trip.
"Two weeks later," Seagrave said, "he finally had to go back home and get some new clothes."
Their partnership has quickly yielded impressive results. Merritt has three of the top-10 times in the world this season, including a world-best 44.12 at the Olympic Trials.
What makes that time more impressive is that Merritt didn't even run the race like he was supposed to.
"The mistake he made - and it was the only mistake he made - was his first six steps weren't as intense as they should have been," Seagrave said. "In the 400, contrary to popular belief, you got to get out like a 100-meter runner. The first 10 yards you got to get up to speed as fast you can. And what happened was he was a little too relaxed in his first steps."
Merritt quickly got back into the race as he covered the first 200 meters in 21.8 seconds. He continued into the turn by splitting 10.3 seconds, then brought it home strong, looking effortless as he came down the final straightaway.
"He basically put everyone behind him and then used his strength to finish but not as aggressively as he might have," Seagrave said. "So he still had several tenths of a second left in him."
Several tenths of a second left in him? Upon hearing that, Merritt smiled.
"(Seagrave) told me the same thing," Merritt said. "That's scary. That's like running 43.5 or 43.4."
That time would rank Merritt among the top three 400-meter runners ever. Michael Johnson, the only man to win back-to-back Olympic titles, holds the world record at 43.18. Butch Reynolds is second at 43.29. Jeremy Wariner and Quincy Watts are third and fourth, respectively, at 43.45 and 43.50. Then there's Merritt, who ran 43.75 in winning the gold medal in Beijing.
Seagrave and Merritt feel he has a chance to break the Olympic record of 43.49 set by Johnson in 1996 at Atlanta.
"Four years ago I was confident," said Merritt, who was then in only his third year as a professional. "I had won the Olympic Trials, but everyone was talking about Jeremy. I had beaten Jeremy a lot that year and had beaten everybody who I was going to be racing against at the Olympics. But I was confident because that's the mindset that you have to have. But this time, I'm more focused."
Merritt, 26, had no intention of moving to Florida. He had been coached by Dwayne Miller since high school. They had success together, with Merritt winning two Olympic gold medals, four World Championship golds and two silvers.
But Merritt wondered if he needed a change because Miller had taken on new responsibilities as an assistant coach at Norfolk State.
Merritt understood Miller's decision but also knew he needed to have total focus on the Olympics. After just two weeks with Seagrave, Merritt knew he made the right decision.
"It wasn't like I said, 'I want to go to Loren,' " Merritt said. "But it wasn't until after I did some research on him, met him and went down there that I realized that I wanted to go with this guy."
Merritt liked Seagrave's coaching style. He wasn't aggressive or demanding, but laid out exactly what needed to be done. It was up to the athlete to do the work.
"There's a reason for everything we do," Merritt said. "And I'm steadily asking him questions. And if he doesn't know the answer, you can bet that the next time I see him he will have the answer."
Being in Florida also has its advantages. Merritt gets to train in nice weather year-round. He has top-notch facilities at the IMG Academy in Bradenton. And he has access to a dietitian, trainers, ice baths and even a hyperbaric chamber, which helps with injuries.
But the most important thing that Merritt had in Seagrave is one of the world's most renowned speed coaches.
"It's a pretty phenomenal story when you think about how our circumstances happened," said Seagrave, who is 60 and has been coaching for 40 years. "But I believe everything happens for a reason. That chance meeting was just a prelude to moving forward and us working together."
By the time Merritt moved to Florida, Seagrave knew about his past - the good and bad.
He knew Merritt soundly beat Wariner at the last Olympics. His victory was the largest margin of victory in an Olympic 400 final since 1896.
The win helped Merritt become the new face of the men's 400 meters.
But with the good also came some bad when Merritt went through a humbling and embarrassing ordeal in 2010 when he tested positive for a banned substance found in a male enhancement product.
Merritt faced a two-year ban, but it was reduced to 21 months, and he won an appeal that made him eligible for the London Games. He trained all through the ban and returned to the track last summer when he won a silver medal - losing to Grenada teenager Kirani James by three-hundredths of a second - at the World Championships. He also earned a gold medal in the 1,600 relay. By season's end, Merritt posted five of the world's top 14 times, including a world-best 44.35 seconds.
 "When you take time off like that - regardless the reason - it's hard to come back," Seagrave said. "But he just persevered and was pretty much exonerated by the panel of arbitration that looked at his situation."
Seagrave said it was a "bone-head decision" by Merritt. He added the two don't discuss the incident.
"It's one of those deals where you should spend more time looking forward than looking back," he said. "Don't dwell on the past whether it's been good or a challenge to overcome."
And Merritt and Seagrave are looking forward to London.
Merritt is brimming with confidence. He's also in top physical condition, though he recorded a DNF on Friday in Monaco in his final tuneup before the Games. He pulled out when he felt discomfort in his left leg. Besides getting Merritt in great shape, Seagrave has also helped him look more like a 400-meter runner and not a football player.
Before, Merritt was much bulkier because of years of curls, bench presses and pullovers. Seagrave changed that routine, which helped Merritt transform his body into a lean, muscular build at 6-foot-3 and 185 pounds. Less bulk also meant less lactic acid builds up in his muscles.
The transformation has Merritt ready to roll.
"If I stay focused on my race and win, then it will put me in a legacy with Michael as far as two gold medals in back-to-back Olympics, and that's amazing," Merritt said. "We're also talking about world record and we're talking about legacy. To be a part of that would be special, and I think potential sponsors other than Nike would definitely come. But I still have to get there and handle my business."
Seagrave said Merritt just has to stay mentally strong.
"He's definitely going to run faster barring any foreseen circumstances," Seagrave said. "If he gets out and executes what he can do and runs through the line, he's going to be tough to beat."