Alec Staab of Tulsa, Okla., wins the IMG Academy Basketball Gatorade G-Award Week of July 8
Every week at least one athlete from each sport will earn the Gatorade G-Award/IMG Academy Athlete of the Week for displaying Heart, Hustle and Soul, and exhibiting a true desire to reach their true athletic potential.
The IMG Academy Basketball winner of the Gatorade G-Award/IMG Academy Athlete of the Week Award is Alec Staab from Tulsa, Okla.
How long have you been playing basketball for?
I have been playing basketball since I was really little.
What is your favorite thing about IMG Academy and why?
I love being in the gym the whole time. It is really fun that I can be in the gym for 6-8 hours a day.
Do you have any pre-game rituals that help you prepare for a big game?
For my high school team, we get in a circle and just get really pumped up before the game.
What professional athlete inspires you the most?
I like Kevin Durant.
What motivates you to push through a tough practice?
Knowing that someone is working just as hard as me pushes me to go harder during a tough practice.
Photo by: Kristina Puthoff-King
connect with us & get a guide
Contact Us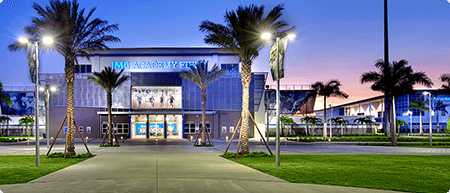 5650 Bollettieri Boulevard
Bradenton, FL 34210
Fill out the form below and we'll be in touch soon!
Request a brochure
We offer downloadable brochures about our boarding school, youth camps, adult programs, team training and pro/collegiate training in multiple languages.
Visit Us
Are you interested in touring the IMG Academy campus? Fill out the form below to submit a tour request and we will be in touch soon to confirm your request.