Blues Claim W-League Championship; Defeat Laval 1-0 to win 3rd title in 6 years

BRADENTON, Fla. – A year after letting the title slip through their fingers, the Pali Blues captured the 2013 W-League Championship presented by Nike with a 1-0 victory against the Laval Comets at IMG Academy. An own goal of the foot of Laval player/coach Cindy Walsh in the 87th minute proved to be the difference as the Blues took home their third title in the franchise's sixth year of existence.
"I feel like everything kind of led to this day," Pali Head Coach Charlie Naimo said. "There's been a lot of adversity, and I just didn't think they had losing in their mind this year. A lot of times you have talent on your team but you're just not sure if they're ready to get it done, but a lot of these kids have stayed to the end and made sacrifices."
"They really wanted to win this and it made me confident."
In a game that featured loads of international talent on both sides of the pitch, Pali was able to control much of the play but couldn't find a way past Laval goalkeeper Genevieve Richard. Named the W-League Goalkeeper of the Year Saturday, Richard turned in a stellar performance that included a second-half penalty kick save to keep Laval in the match.
Pali's Chioma Ubogagu was taken down in the box in the 52nd minute to draw the penalty, and hit a strong shot to the lower left corner on the spot kick that Richard was able to get fingers on and direct off the left post. Richard robbed Ubogagu again eight minutes later when the Stanford star bent a shot toward the top right corner that Richard was able to fend off.
Pali's scoring play started at the feet of Wake Forest and U.S. U-20 star Katie Stengel, who received a pass in the box and turned to shoot but was taken down by a pair of defenders. Walsh got a foot on the ball to try to clear the trouble, but it trickled past Richard into the left corner for the game's only goal.
"I think that was going to be a penalty if he didn't give the advantage, so either way we would have had maybe one more chance to score," Naimo said. "I think today we were rewarded for an overall performance. I think we gave them one chance the entire game."
Pali's midfield was dominant most of the match, with championship MVP Ashley Nick and the UCLA duo of Abby Dahlkemper and Sarah Killion dictating the play for much of the day. Laval had to resort to long balls over the top for much of the match, hoping strikers Nkemjika Ezurike and Christina Julien could outrun the Pali defense on the counter-attack.
Laval's tactics almost paid off in the 38th minute when Ezurike broke in alone, but Pali keeper Anna Maria Picarelli was able to stop the low drive and the Pali backline of Sasha Andrews, Kassey Kallman, Satara Murray and Caprice Dydasco held firm the entire match.
While the victory didn't necessarily provide redemption for Naimo after letting a lead slip away in the final second in 2012, it was still special.
"I'm always going to think about 'why can't we get that one second back' and 'why can't this be our fourth championship,' but a championship always feels great and tomorrow I'm going to wake up and think about how we can do it again," he said.
2013 W-League Consolation Final
Washington Spirit Reserves 2, Carolina Elite Cobras 1
The Washington Spirit Reserves used a Carolina Elite own goal and a strike from Ashley Herndon to defeat the Carolina Elite Cobras 2-1 in the W-League Consolation Final.
Herndon opened the scoring in the 36th minute off a feed from W-League co-Assist Champion Amber Stobbs, and after a Carolina Elite own goal in the 83rd minute, the Cobras pulled within one on a goal by substitute Rachel Baer in the 88th. However, the Spirit Reserves held on for the 2-1 victory.
Photo by: United Soccer Leagues
Credit to: United Soccer Leagues
connect with us & get a guide
Contact Us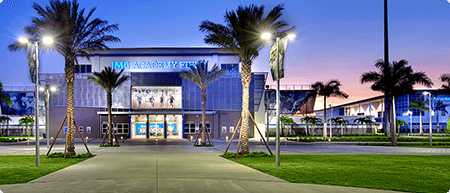 5650 Bollettieri Boulevard
Bradenton, FL 34210
Fill out the form below and we'll be in touch soon!
Request a brochure
We offer downloadable brochures about our boarding school, youth camps, adult programs, team training and pro/collegiate training in multiple languages.
Visit Us
Are you interested in touring the IMG Academy campus? Fill out the form below to submit a tour request and we will be in touch soon to confirm your request.