College Format creates real college environment for IMG Academy tennis players

One of the most popular events of the spring, the College Format, is an extremely exciting and competitive event for IMG Academy's tennis players. A total of 171 players (ages 9-18) participated in the three day event; 90 in the morning and 81 in the afternoon.
It all started with players being drafted by the different tennis coaches to create the teams. This brings the younger and older players together, which is a great motivator for the younger players who look up to the more experienced players. Some members of the teams competed in doubles, and others in the singles matches. The majority of these student-athletes aren't used to the team structure of college. Traditionally, tennis is a very individual sport.
"It allows them to feel what playing for a team is like…to better prepare them for college," said Tatiana Soldatova, College Format event coordinator and IMG Academy tennis coach.
When playing for a team, it tends to increase the level of play. Generally, this made the last match of each day very tense, as teammates and coaches gathered around to root on their teammates. At times, chants would break out in support. Once that final break point was scored, teammates ran out on the court to celebrate.
On the last day, medals were given out to the winners and the runners up of both the morning and afternoon groups.
More photos from the College Format:
connect with us & get a guide
Contact Us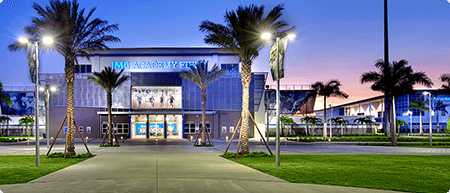 5650 Bollettieri Boulevard
Bradenton, FL 34210
Fill out the form below and we'll be in touch soon!
Request a brochure
We offer downloadable brochures about our boarding school, youth camps, adult programs, team training and pro/collegiate training in multiple languages.
Visit Us
Are you interested in touring the IMG Academy campus? Fill out the form below to submit a tour request and we will be in touch soon to confirm your request.