Girls Lacrosse Program Shooting for Inaugural Season Success
With the addition of the newest boarding school program at IMG Academy in 2017, the Girls Lacrosse team opened its inaugural season as school bells began to ring last week. 15 student-athletes entered the gates in Bradenton that never before had this opportunity to pursue their dreams on the field. These girls traveled from across the country and the globe to be able to call themselves Ascenders, and Head Coach Kim Russell could not be more pleased with the make-up of the newest team in town.
"I'm so excited to have girls who made the decision to come here and who took a leap of faith and courage with this decision," Russell said.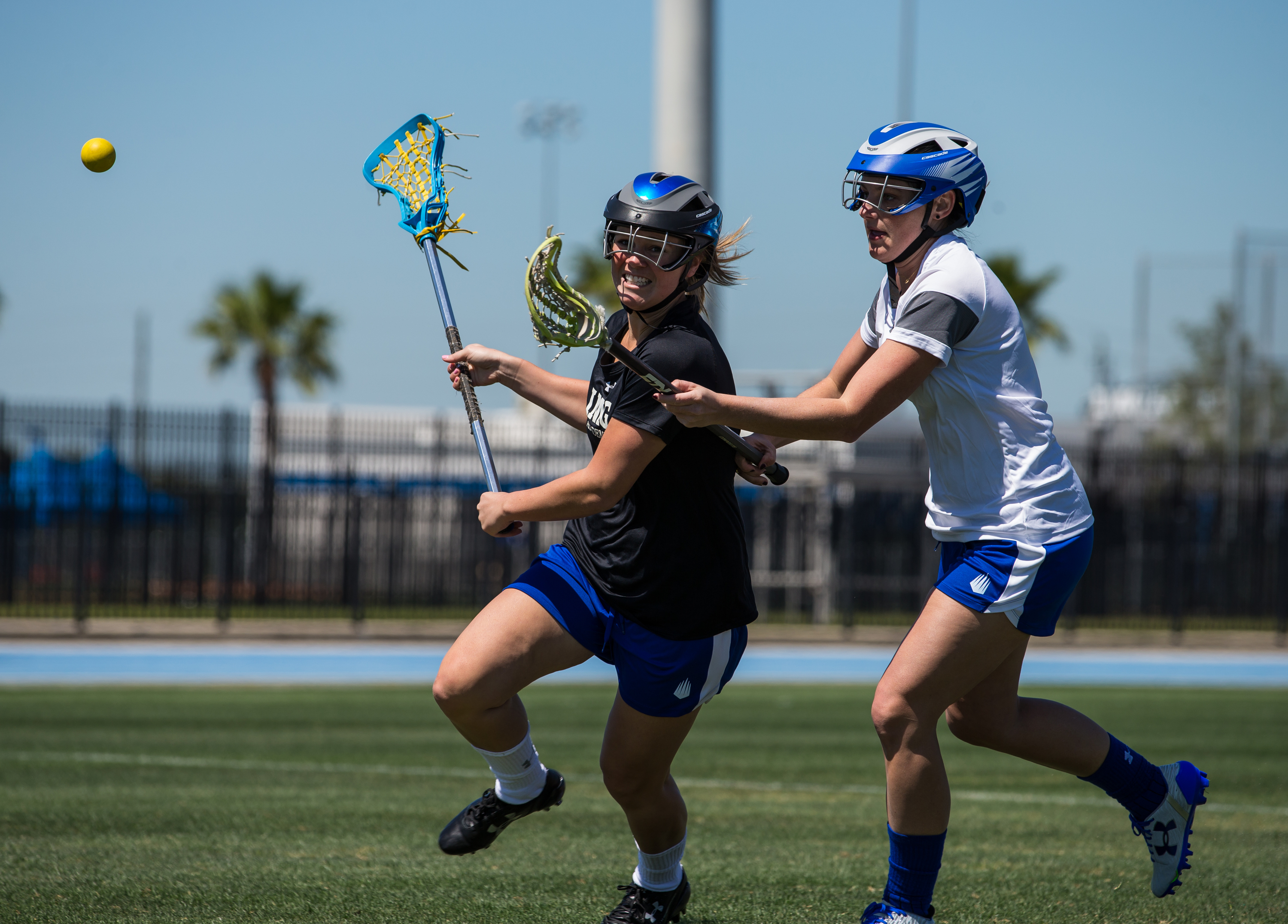 But, not all of these girls fall far from the Ascender family, as four of the 15 call IMG Academy Boys Lacrosse graduates their brothers. Since its inception during the 2012-2013 season, the boys program has seen remarkable accomplishments and only continues to grow. The boys have seen a top 10 national ranking in 2015-2017 and have been home to 14 All-Americans since 2012. This past spring, the team earned a spot in the GEICO Lacrosse High School Nationals, an incredible feat in itself. Those student-athletes and their brothers currently playing D1 lacrosse are listed below:
Isabella Fernandez - Jared Fernandez (Syracuse)
Emily French - Ben French (Vermont)
Tillie Mintz - Jack Mintz (Vermont)
Rachel Penny - Jack Penny (Maryland)
Now, with both the boys and girls teams training and competing side-by-side, the program can only propel to further heights during the 2017-2018 season. These girls took a chance by believing that with their dedication to the program, Russell's determination to grow the sport, and IMG Academy's community of support behind them, their legacy could be just as bright.
The girls look forward to rigorous training and studying while working towards building a name for themselves as Ascenders. Of the 15 girls, three are seniors, eight are juniors, three are sophomores, and one is a post-grad student. Of the current squad, Claire Mills should be one of the impact-players, according to Russell, as she's headed to Syracuse upon graduation and played for the Canadian National Team. Mills is one of five total Canadians currently residing on campus on this team. Natalie Dizney is another team member who's planning to play for University of Florida upon graduation. Two sisters are expected to stand out among the group, as Mirabella (Mimi) and Jacelyn (Jace) Lazore have dedicated their efforts to IMG Academy for two years before departing to Dartmouth, where they are currently verbally committed.
"They're the most creative and have the best stick skills of any player I've ever seen," Russell said. 
The first official competition for the girls program will be on February 17, 2018 during the Lax Against Leukemia tournament, benefiting the Joey Powers Leukemia Project. Prior to spring play, the girls will be building trust within the team, growing their knowledge and skills on and off the field, and working towards producing a notable first season together. The teams will utilize the 65,000 square foot state-of-the-art Performance and Sports Science Center, over 20 multi-purpose fields, a 40 foot lacrosse wall, and the expert staff at IMG Academy from lacrosse and mental toughness coaches to teachers in the classrooms.
Applications for the Girls Lacrosse program at IMG Academy are open through this link and available for completion to begin the process of becoming a future Ascender.
connect with us & get a guide