IMG Academy Bollettieri Tennis program holds clinic in Switzerland

The IMG Academy Bollettieri Tennis program regularly holds clinics all around the world, bringing the world-renowned tennis instruction that has helped developed 10 World No. 1s over the past three decades. Most recently, IMG Academy coach Ryan Reeves traveled to Switzerland to hold an instructional clinic at the International School of Lausanne, Aug. 19-23. Reeves was assisted by Lars Lofkvist at the event to accomodate more than 30 aspiring tennis players who worked out daily. The clinic was such a success, that a group from Switzerland is organizing a trip to bring a group of players to IMG Academy for additional training. The group would not be the first Swiss athletes to visit IMG Academy. Earlier this year, Swiss sprinter Reto Amuro Schenkel spent time training for the 100m dash.
connect with us & get a guide
Contact Us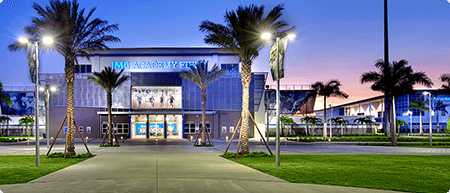 5650 Bollettieri Boulevard
Bradenton, FL 34210
Fill out the form below and we'll be in touch soon!
Request a brochure
We offer downloadable brochures about our boarding school, youth camps, adult programs, team training and pro/collegiate training in multiple languages.
Visit Us
Are you interested in touring the IMG Academy campus? Fill out the form below to submit a tour request and we will be in touch soon to confirm your request.