IMG Academy Camps: Build a Foundation from Bradenton
Take Advantage of the "Off-Season"
Off-season, summer, and holiday break – a time to relax and take advantage of some much needed downtime. Or, a time to train when the competition may have put their game on pause. The choice is yours, and, thankfully, IMG Academy creates an alternative to that much anticipated "off-season."
Need to focus on those field goals that still sting from fall ball, or maybe you're ready to pin-point why those putts didn't fall right where you thought they would. Perhaps you're anticipating 50+ games this season and believe some added time at-bat would benefit you before the first pitch. No matter your sport, your ability level, or your needs, IMG Academy camps develop each individual and offer the option to out-train your opponent.
Behind our gates in Bradenton lies a 56,000 square foot Performance and Sports Science Center, two 10,000 square foot weight rooms. 55 tennis courts, over 20 multi-sport fields, four basketball courts, an 18-hole golf course, a four-plex baseball facility (with two more fields underway), a covered turf facility, an eight lane 400M track, campus center, residence halls, an academic center, and coaches waiting to assist with achieving your goals. The benefit of convenience and inclusiveness gives a sense of community and comfort that rivals even the highest quality of college campuses and professional training centers.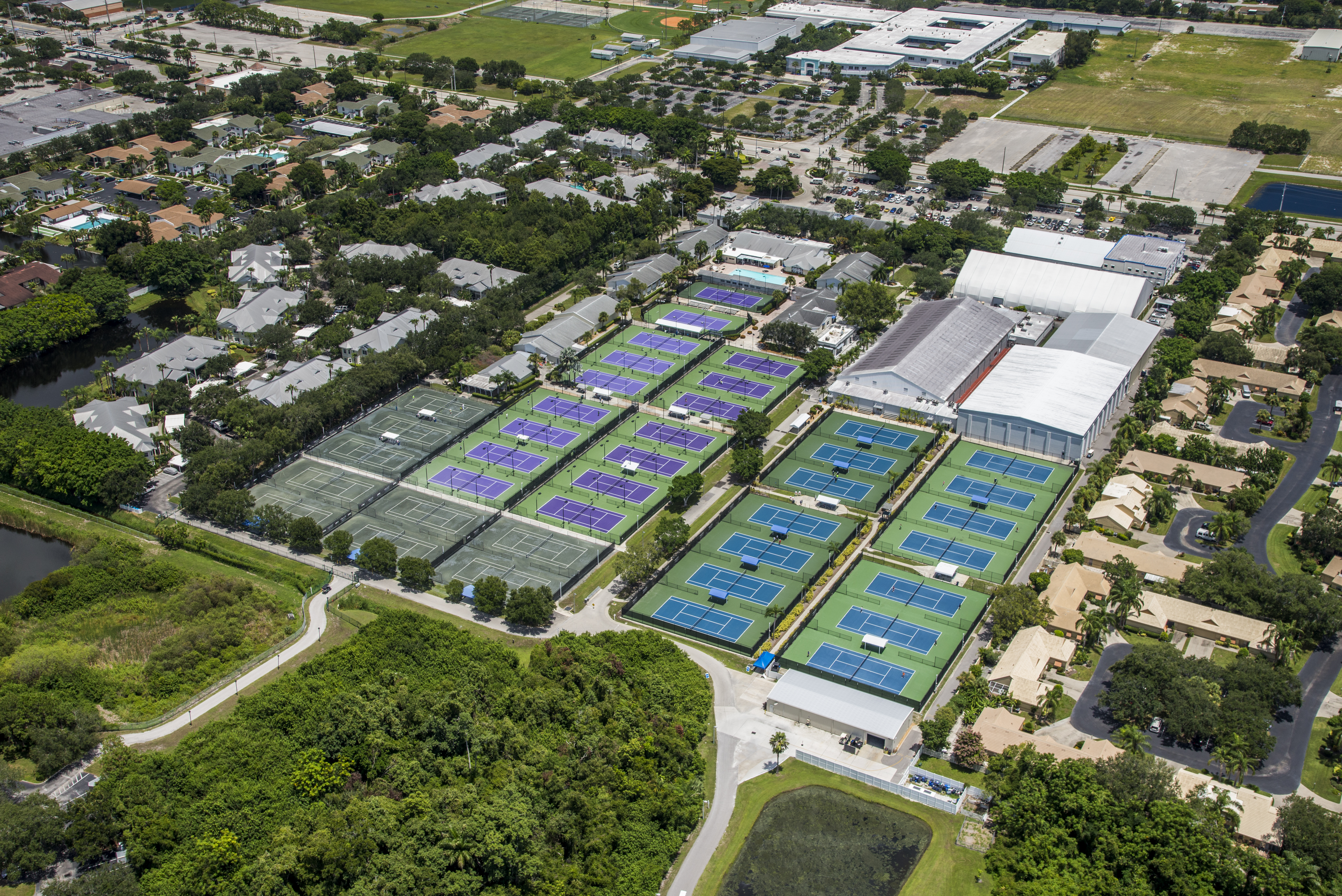 With a customizable program from length to focus and delivery, camp offerings deliver a program for every athlete aged 10 through 18 (8+ during the summer.) From sport-only camps to sport + education camps and even camps complete with English training, the offerings in Bradenton include a focus for everyone.
With camps available weekly throughout the year, it's no wonder that athletes from over 80 countries travel to train with us and discover the endless potential at IMG Academy. Customize a week-long or multi-week camp to align directly with your specific goals, and experience a setting unlike anywhere else around the globe.
Most notable to our program offerings is the ability to take advantage of the Athletic and Personal Development (APD) courses, inclusive of mental toughness, vision and movement, speed and agility, nutrition, and leadership training. Through these five sessions, athletes take their sport development to a new height. To succeed at the next level, we believe athletes need to be sound not only on the court and the field, but also overall as an individual. Grow through APD training that's oftentimes overlooked during the peak of the regular season.
The Sunshine State remains the most ideal setting to take advantage of the coastal breeze when other parts of the world may be facing snow and blizzards. With an average temperature above 70 degrees annually, no need to pack your scarves or winter coats. Escape the frigid weather and experience the IMG Academy difference for yourself.
Contact your sport adviser by calling 1-800-872-6425 or visiting the link below. Let us know how we can create your most valuable "off-season" yet!
connect with us & get a guide