IMG Academy honors eighth-graders at middle school promotion ceremony

IMG Academy's middle school promotion ceremony was held this morning, as eighth grade student-athletes donning button-downs, polos, and dresses poured into the IMG Academy Golf Club. Headmaster Richard Odell opened with an anecdote on how love, respect, and trust produce a value coupon that never expires.
Language arts teacher Brianna Donnelly proceeded to recognize students who earned academic honors that were enrolled in IMG Academy for a minimum of two years. Paloma Chavez, Mpho Cho, Kathryn Forsyth, Martin Jaramillo, Madison Reece, and William Simeone received honors for scoring an accumulated grade between 87% and 92%. Scoring between 93% and 100%, Lutwin De Macar, Brandon Wang, and Qingyi Xu obtained high honors for their academic performances.
To emphasize the importance of creativity, social sciences teacher Joe Patoray rapped about the highlights of the academic year. He personalized his rap by dedicating one verse to each of his students that referenced either class memories or personality traits.
Science teacher Eric VanZytveld then presented the middle school longevity recognition award. Race Arande, Mark Carlson, Paloma Chavez, Mpho Cho, Lutwin De Macar, Kathryn Forsyth, Connor Griffin, Xiang Hei, Martin Jaramillo, and Jakeub Scheid were honored for completing grades 6, 7, and 8 at IMG Academy.
The middle school studio art presentation given by art education teachers Cassia Kite and Jenny Medved followed. They categorized art as a universal language and projected students' works ranging from animals to portraits to landscapes. Donnelly demonstrated the versatility of art by exhibiting students' watercolor paintings inspired by the written work of Ernest Hemingway.
Next, Karina Daniela Katz Ortega was awarded a plaque for the IMG Academy Junior Spirit Award. Jonathan Sietsma, a mathematics teacher, described how she embodied the five peaks of the IMG Academy ascender design: potential, passion, people, perseverance and performance.
Finally, the awarding of diplomas commenced and immediately afterwards, the Dean of Faculty and Curriculum, Stephen Schwager, closed out the ceremony by congratulating the newly minted high school students. Like Tiger Woods, the No. 1 golfer in the world, this eighth grade class performs on a grand stage and competes against some of the best athletes worldwide. Schwager articulated how it is okay to make mistakes as long as student-athletes take risks and go big.
The following students graduated from IMG Academy Middle School: Robert Adams, Andres Andrade, Race Arande, Mariano Armendariz Lopez de Leon, Didar Bashikov, Mario Briceno, Ryan Caldwell, Mariana Campos Sirena, Alma Constanza Canseco Albuerne, Alex Carbonnier, Mark Carlson, Paloma Chavez, Mpho Cho, Esteban Enrique Correa Payares, Lutwin De Macar, Sebastian Derby, William Doctor, James Douglas, Jeffrey Eng, Kathryn Forsyth, Marlene Gil Batarse, Joseph Green, Connor Griffin, Xiang Hei, Martin Jaramillo, Nicholas Juels, Karina Daniela Katz Ortega, Darya Kazantseva, Vasyl Kiselov, Jake Klores, Karen Kobayashi, Fernando Eliezer Macias Rangel, Santiago Miranda, DeRohn Mitchell, Roberto Jaime Morales Cervantes, Carson Mulholland, Kaito Onishi, DeAndre Osuigwe, Madison Reece, Rodrigo Reyna, Eisuke Sakamoto, Michael Saks, Saga Sandeggen, Jakeub Scheid, William Simeone, Zachary Sinclair, Tad Talbot, Carlos Tercero Gomez, Kendall Tribus, Jacob Turley, Pedro Uribe, Brandon Wang, Yuqi Wang, Eleanor Whelan, Qingyi Xu, and Yaroslav Yanin.
Photos from the ceremony: 
Photo by: Zachary Hunley
connect with us & get a guide
Contact Us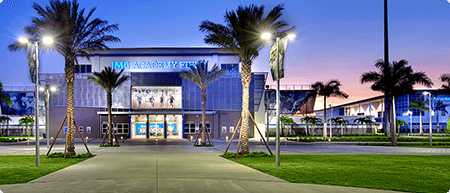 5650 Bollettieri Boulevard
Bradenton, FL 34210
Fill out the form below and we'll be in touch soon!
Request a brochure
We offer downloadable brochures about our boarding school, youth camps, adult programs, team training and pro/collegiate training in multiple languages.
Visit Us
Are you interested in touring the IMG Academy campus? Fill out the form below to submit a tour request and we will be in touch soon to confirm your request.