IMG Academy improves to 9-1 with 26-2 win over Durant

There is no letting up for the IMG Academy lacrosse team, who cruised to its eighth straight win with a 26-2 drubbing of Durant (Plant City, Fla.). Attackman Jackson Costello led the charge with 11 goals and four assists on the day, while attackman Jonathan Thelen added another nine goals and four assists of his own.
Though the attackmen recorded incredible numbers against Durant, Offensive Coordinator Pat Haley credited the midfielders as the key to victory.
Haley remarked, "Our middies did a great job in transition which allowed us to keep the ball for long parts of the game. We were missing a couple of regular middies and did not have a ton of depth, so all the credit goes to them for controlling the pace of the game."
One of those middies was senior Ryan Dance, who returned from injury to make his season debut against Durant. Dance, who is committed to Ithaca College, made the most of his debut and scored his first goal of the season.
"I thought all three of our face-off guys – Tyler Liotta, Zack Levy, and Riley Cocks –  did a tremendous job on the x, which enabled us to have the majority of the possession time," added Defensive Coordinator Jason Basso, pleased with the team's performance on face-offs.
IMG Academy will take a two week break from competition, and will return to action against undefeated Newsome on Tuesday, April 9. 
connect with us & get a guide
Contact Us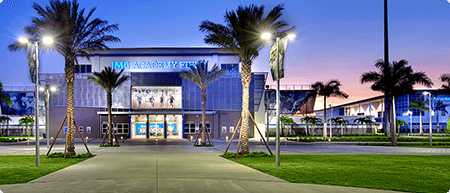 5650 Bollettieri Boulevard
Bradenton, FL 34210
Fill out the form below and we'll be in touch soon!
Request a brochure
We offer downloadable brochures about our boarding school, youth camps, adult programs, team training and pro/collegiate training in multiple languages.
Visit Us
Are you interested in touring the IMG Academy campus? Fill out the form below to submit a tour request and we will be in touch soon to confirm your request.