IMG Academy Lacrosse dominates Veteran's Cup, wins U19 championship

The IMG Academy Lacrosse National Team brought home their first trophy of the year after dominating the 2013 Veteran's Cup U19 division championship. The team went 6-0 on the weekend, outscoring their opponents by a combined 53-11 margin. The Championship game against Ponte Vedra was a rematch from the Pumpkin Shootout semifinals in October, and IMG Academy crushed the perennial state title contenders, 8-1.
Prior to the championship game, the Ascenders rolled through the field. On Saturday, they defeated Braveheart (Lake Highland Prep) 7-1, the Jokers 10-2 and the Storm (Benjamin School) 5-4. On Sunday, they found an extra gear, and ran over the Monarchs 10-2 in the quarterfinals, and Elev8 by a 14-2 margin in the semis.
The National Team had several contributors throughout the weekend. On Sunday, junior attack Matt Morreale had eight goals and one assists, while classmates Ben French (7g, 7a) and Massimo Bucci (3g, 1a) also contributed. Seniors Nick Katz (5g), Cougar Kirby (3g, 1a) and post-graduate Cody Gray (3g, 6a) were also key contributors in the winning effort.
Defensively, it was the goalie tandem of Max and Parker Smith that did a phenomenal job of keeping the ball out of the cage all weekend, and posted an astonishing 1.83 goals against average. The trio of juniors Colyn Lyons, Daniel Beiline and Anuar Zarur, along with senior pole Marc-Antoine Pion were also effective at stifling the opposition's scoring chances.
The Ascenders will return to action at the IMG Nationals lacrosse championships held at IMG Academy on the weekend of November 23-24.
connect with us & get a guide
Contact Us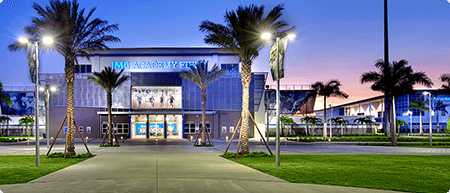 5650 Bollettieri Boulevard
Bradenton, FL 34210
Fill out the form below and we'll be in touch soon!
Request a brochure
We offer downloadable brochures about our boarding school, youth camps, adult programs, team training and pro/collegiate training in multiple languages.
Visit Us
Are you interested in touring the IMG Academy campus? Fill out the form below to submit a tour request and we will be in touch soon to confirm your request.