IMG Academy Tennis: A Look Back at a Momentous 2017
The IMG Academy Tennis program picked up some quality accolades on the year, inclusive of ITF tournament titles, world No. 1 rankings, collegiate commits, and more. The coaching staff, the Athletic and Personal Development (APD) experts, the academic teachers, and the overall community of IMG Academy played a part in this successful season, and there's even more on the horizon in 2018. Let's recap the year:
As depicted above, IMG Academy's tennis student-athletes, alumni, and trainees had a hand in countless world-class tournaments throughout the year. Taking a title every month, some with multiple champions throughout, the IMG Academy Tennis program saw immense growth, dedication, and commitment in 2017.
"This year has been a fantastic year result-wise with all different levels - top level juniors all the way through," Rohan Goetzke, Director of Tennis at IMG Academy said. "We've seen consistent results across the males and females and through the whole Academy."
Tennis may be an individual sport, but it takes a group of experts throughout each area of the game - mental, strength, physical, and on court, to create a champion.
"It's an individual effort on the court, but it takes a team to be able to support and create the culture we're instilling. We're striving to be better everyday and never giving up. Everyone has each other's back, and all the players want each other to succeed - it's a group effort."
Yet another major feat on the year came in December, when Whitney Osuigwe and Axel Geller secured their year-end ITF junior rankings as No. 1 and were named ITF Junior World Champions.
"Having two No. 1's, male and female, is unique because it means they're consistent, winning big tournaments, and it shows their work and perseverance over the years," Goetzke said. "It's a culmination of all of that. There's not too many people in the world who can say that they've accomplished what Whitney and Axel have."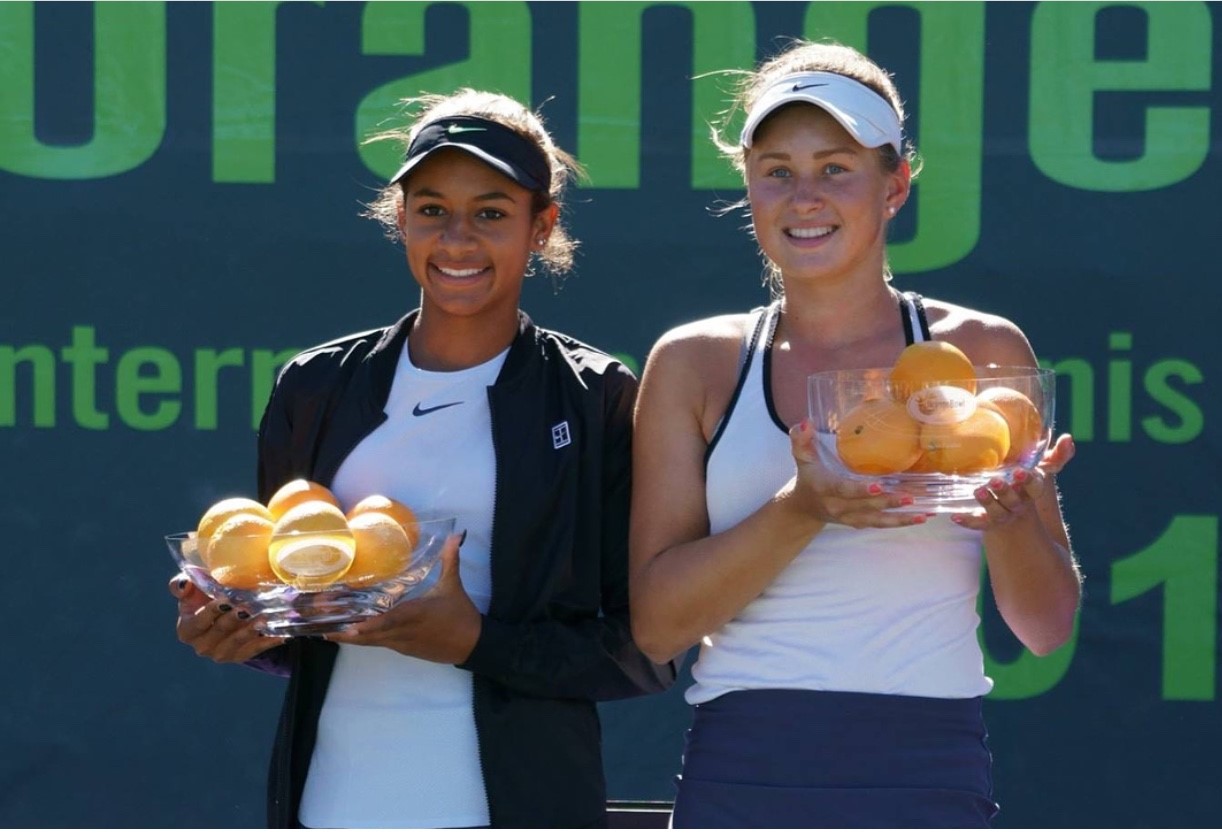 Most recently, Osuigwe claimed the 2017 Eddie Herr G18s Singles and Doubles crowns and the prestigious Orange Bowl G18s Singles title to cap off her monumental season. Whitney was introduced to the sport of tennis at IMG Academy where her father, Desmond, has been an IMG coach for the past 20 years. She earned her fifth title of the year at the Eddie Herr International Junior Tennis Championships at IMG Academy and secured her run with a sixth trophy at the Orange Bowl, which includes her Junior Grand Slam win at the French Open in June. Whitney is the first American since 2013 (Catherine 'CiCi' Bellis), and the first IMG Academy student since Anna Kournikova in 1995, to finish the year ranked No. 1.
Osuigwe now seeks to transition to the professional tour and has every intention to carry her success into the new year.
"I gained a lot of confidence in 2017 - I improved my serve and movement, and I'm going to continue working on my game and see what I can do."
Geller, meanwhile, began training at IMG Academy in the spring. Since then, he went on to win the title at the Nike Junior International Roehampton ahead of Wimbledon, before moving on to reach the final of the 2017 Wimbledon Junior Championships. He also reached the final of the Prince George's County International Junior Championships. His results after moving his training to IMG Academy led to the 18-year old vaulting more than 40 spots in the rankings to close out the year on top.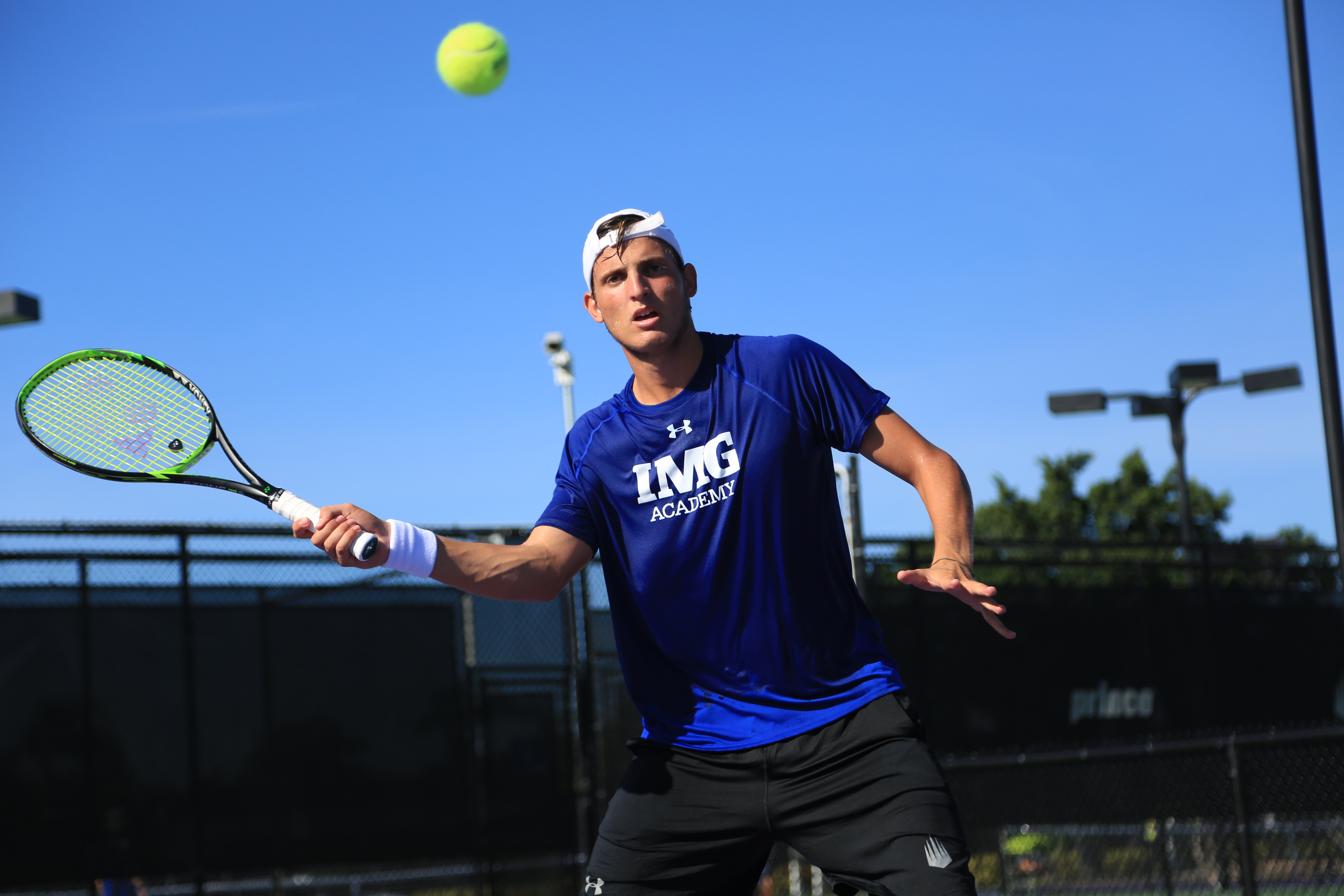 "When I got to IMG Academy, I was ranked around 40 in ITF, and, even if I knew I had the potential to get a better ranking when I started playing more tournaments, I had to figure out some parts of my game," Geller said. "I got so much help in doing that at IMG Academy. Also, having a nice group of guys to hit with who also became friends made the process much easier. Traveling together as a team and practicing for many hours until things couldn't go wrong are among my favorites with IMGA coaches and players."
Currently, Geller is a freshman at Stanford University and is competing for the Cardinal this season. Geller marks the second consecutive year for an IMG Academy player to finish as the boys No. 1 player. A year ago, Miomir Kecmanovic, who still bases out of IMG Academy, finished as World No. 1 after winning the Abierto Juvenil, Eddie Herr and Orange Bowl consecutively. Prior to Kecmanovic, it had been 13 years since an Academy player conquered the boys rankings (Marcelos Rios, 1993).
Overall for the program, concluding the year with the program's best runs at both the Eddie Herr and the Orange Bowl proved that hard work and a passion to succeed can create an unmatched atmosphere. The all-IMG Academy final of the G18s at the Orange Bowl was a first in program history as Osuigwe squared off against Margaryta Bilokin. Both tournaments resulted in the program claiming seven titles and six finalist appearances in less than two weeks' time.
"Our Eddie Herr and Orange Bowl results are the best we've ever had which is a testament to the entire program and is a testament to how the program is being run," Goetzke said. "It's a team effort."
connect with us & get a guide