IMG Academy trainee, Welington Castillo, lights up the league with hot bat


In past years, Chicago Cubs' catcher, Welington Castillo, has battled with nagging injuries that haven't allowed him to play more than 70 games in a three year span. For the 2013 season, Castillo wanted a change and his agent suggested spending his offseason at IMG Academy. After eleven games into the season, it looks as if that change has paid off.
Currently, Castillo has become one of the hottest hitters in baseball. He has a .425 batting average and a .452 on-base percentage which ranks sixth in MLB. On Thursday, Castillo once again had the hot bat with four hits in a 6-2 win over the Texas Rangers.
After the game, manager Dale Sveum told ESPN, "If he could swing the bat like this all year long we could have something special because (his) defense behind the plate is one of the best in baseball."
Although it's early in the season, many are speculating that Castillo could be one of the core figures in the Cubs' success. 
Photo by: mlblogsvineline
connect with us & get a guide
Contact Us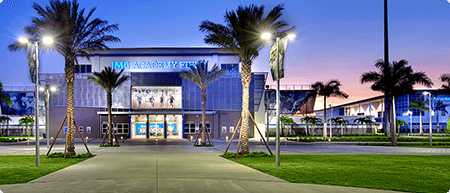 5650 Bollettieri Boulevard
Bradenton, FL 34210
Fill out the form below and we'll be in touch soon!
Request a brochure
We offer downloadable brochures about our boarding school, youth camps, adult programs, team training and pro/collegiate training in multiple languages.
Visit Us
Are you interested in touring the IMG Academy campus? Fill out the form below to submit a tour request and we will be in touch soon to confirm your request.