IMG Academy trainee Williams Bushamuka reaches quarterfinals of Cryan Tournament

WEST WINDSOR – Day Four of the James E. Cryan Memorial Tournament was completed Tuesday night amid long singles battles, exciting doubles clashes, and the conclusion of men's B doubles.
In men's open singles, third-seeded William Bushamuka used his weapon, a big serve, to eliminate Brant Switzler and move into the quarterfinals. Both players spent time training at IMG Academy in Florida this year and were familiar with their opponents' style of play.
Bushamuka comes to Princeton every summer to visit his grandmother and plays tournaments while in the area. This was the first year the 17-year-old trained at the Florida academy, second time he has played the Cryan. Although he was born in New York City, Bushamuka grew up in places around the world, like Senegal, the Congo, Bangladesh and Italy.
"I started playing tennis in Bangladesh," he said. "I didn't really like it, but my mother wanted me to play, so I started playing tournaments and winning."
Bushamuka, who is ranked 197th in the world in the junior 18 rankings, grew to enjoy the game, even playing three ITF tournaments in Europe. He felt that his forehand, usually a weapon, was off.
"The match was good," he said. "I was a bit rusty, but I served well. He was good."
Several former and current area high school players did well in the men's open singles. Kenny Zheng toughed it out for 2½ hours to edge Tim Abbracciamento. Zheng was behind 2-5 in the first set and won the next four games before losing the set. Abbracciamento saved three set points, but Zheng didn't give up another game in the match.
"I just loosened up in the second set," Zheng said. "I was disappointed (in the first set), but I just played smarter."
Zheng later teamed up with Chris Seitz for doubles play. Seitz is a Hun School graduate and sophomore at Villanova University while Zheng just graduated from Hopewell Valley High School. Seitz is also into the quarterfinals, having beaten Chris D'Agostino, who played for Montgomery High the past four years.
The men's B doubles final was won by second-seeded Raja Raghavan and Nirenjan Thangaraju. They won over top-seeded and father-son duo, Rich and Andrew DiMaggio, 6-2, 6-4.
The women's open singles took an unexpected turn when Emma Levy started her quarterfinal match and was ahead 4-1, before retiring. That put Alison Noll in the semifinals where she will meet Rutgers' Gina Li in Wednesday's semifinals. In the other semifinal, Neha Uberoi, a winner over Victoria Baikova, will face Alexis Dorr, the No. 3 seed. Dorr struggled in a long, tight match before prevailing over Sarah Huah in three sets.
Area men are holding up well in the men's open singles. Five of the eight quarterfinalists played high school tennis locally. Match-ups for Wednesday are Punch Maleka (1) vs. Zheng (7), Bushamuka (3) vs. Marc Nichols (10), Seitz (8) vs. Chris Chirico (4) and Chris Rosensteel (6) vs. Ilia Shatashvili (2).
Most have gone according to the seeding, with the only exception being fifth-seeded Young Min Kwon pulling out of the tournament.
Credit to: The Times of New Jersey
connect with us & get a guide
Contact Us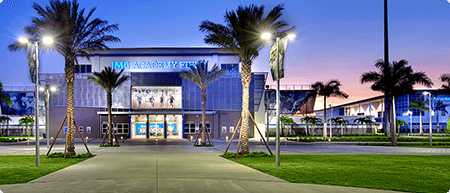 5650 Bollettieri Boulevard
Bradenton, FL 34210
Fill out the form below and we'll be in touch soon!
Request a brochure
We offer downloadable brochures about our boarding school, youth camps, adult programs, team training and pro/collegiate training in multiple languages.
Visit Us
Are you interested in touring the IMG Academy campus? Fill out the form below to submit a tour request and we will be in touch soon to confirm your request.