IMG Academy's David Prince joins his countrymen in 1-2-3 sweep of T-44 men's 200m at IPC Athletics World Championships
David Prince turned in a personal best in the men's 200m at the IPC Athletics World Championships, currently being held in Lyons, France, July 19-28.
In the event, Jarryd Wallace broke the world record for unilateral below the knee amputees for the second time in two days at 22.08. Launching from the blocks and running a blistering bend, Wallace breasted the tape just before a hard charging David Prince, former world record holder, in 22.34. Prince's gallant finish, complete with strong finishing lean at the tape, pipped Jerome Singleton, who posted the identical time, which was also a new personal best for him.
Prince has three days before the T-44 400m First Round on Thursday, July 25th, the event in which he is the current world record holder. The final in the 400m is Friday July 26th.
Photo by: Hanger Clinic
connect with us & get a guide
Contact Us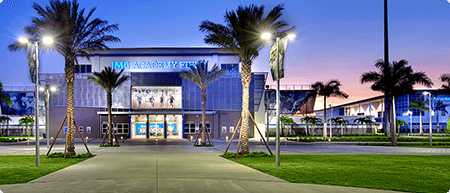 5650 Bollettieri Boulevard
Bradenton, FL 34210
Fill out the form below and we'll be in touch soon!
Request a brochure
We offer downloadable brochures about our boarding school, youth camps, adult programs, team training and pro/collegiate training in multiple languages.
Visit Us
Are you interested in touring the IMG Academy campus? Fill out the form below to submit a tour request and we will be in touch soon to confirm your request.