IMG Academy's Mika Liu offers insight on her experience in France with U.S. Juniors Team
In September, the IMG Academy Golf program's Mika Liu helped the U.S.A. Juniors Team to its second-consecutive Evian Championship Juniors Cup, held in Evian, France. Liu later shared her experience at the event with LPGA.com, offering unique insight in her mindset during the tournament and bonding with her teammates.
Smiles from the Heart in Evian, by Mika Liu:  
Evian, France, oh what a lovely name it is along with the Alps, Mont Blanc and glittering Geneva Lake. They form a breathtaking sight from any direction. Especially from the Evian Resort Golf Club which hosted their first year major - The Evian Championship - and following it The Evian Championship Juniors Cup. The Juniors Cup had sixteen countries participating, including the U.S.A. to defend our title from last year, and we did! I felt blessed to have the opportunity to represent the U.S.A again this year because of the experiences I had gained through this event. I had learned what team playing is about and had a visual of the other countries food, language and interactions. The Spanish, French and Italian players had the custom of kissing a friend on both cheeks. At first, I did not do it because I was not used to it, but later it became normal to me.

I remember leaving Evian last year with my mind filled with warm and happy feelings and I thought it was impossible to have an event this perfect. You could meet the LPGA players, play on a major tournament golf course and most importantly be on a team that supports you. This year I was not let down and had a phenomenal time again. The Evian golf course was tougher after the remodeling. Many greens became longer and bigger with huge undulation. It was a great challenge for me because I had seen holes different from last year and had to reset my mind. My team this year was with Heather Daly-Donofrio, Brooke Wininger, J.J. Gresco, Varun Chopra, and Elizabeth Wang. They were the ones who contributed to make this event as enjoyable as it could get with golf and their own personalities to add in the fun.

My team and I were like one. We quickly familiarized with each other from all the meals and time we spent together and the fact that we wanted to have a strong bond in our team. We were a team that was going to work together and enjoy our time when we were there. In one of our meals we formed our funniest inside joke. The waiter brought out a clay pitcher and we thought it was olive oil, so Elizabeth and I poured some on our bread and salad. It ended up being coke though and from then on we called that drink olive oil. During meals we would have flowing conversations with many plates of desserts while some other teams were not as close and were on their phones. We become best friends with team Italy and had a putting contest with them and also, danced with them. Our team won the putting contest by the way. Each day we wore splendid team outfits coordinated by Brooke that marked our country and made us feel closer. Our team spirit was very high and our golf was dominant. Heather, our coach had helped a lot during our practice round and during the tournament, along with Brooke to keep us in a positive state. One of the best feels is to have someone there to cheer for you or one of your teammates coming out to caddy for you either to ease some tension or push a cart up that number five hill like J.J. did for Varun and Elizabeth. It is just whenever I am with my team I feel that I have all of the support I need and confidence to show the other countries what team U.S.A. is made of. This event has filled me with memories that other junior golf tournament just cannot give me. I am extremely thankful to have been able to participate in this year's Evian Juniors and hope that the future team U.S.A representatives will enjoy and cherish this event as much as I did. Thank you my team.
Photo by: Mika Liu enrolled at IMG Academy over the summer. Her elder brother, Seiji
connect with us & get a guide
Contact Us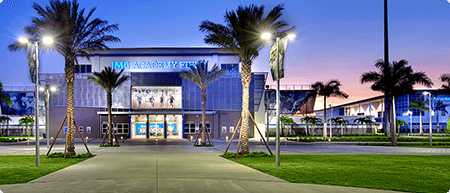 5650 Bollettieri Boulevard
Bradenton, FL 34210
Fill out the form below and we'll be in touch soon!
Request a brochure
We offer downloadable brochures about our boarding school, youth camps, adult programs, team training and pro/collegiate training in multiple languages.
Visit Us
Are you interested in touring the IMG Academy campus? Fill out the form below to submit a tour request and we will be in touch soon to confirm your request.