IMG Academy's Nandini Das finishes among the top-4 among at the Indian Super Nationals Girls 18s; OJ Singh takes doubles title
IMG Academy's Nandini Das has been electric in 2013, making deep runs in virtually every event she has taken part in. Most recently, the 14-year old Das reached the semifinals of the MCC Indian Super Nationals held in India playing in the Girls 18s division. Along the way, Das bested each of her opponents in straight sets, but had a tough bout with fellow IMG Academy student-athlete Ojasvinee "OJ" Singh  in the Round of 16, advancing to the quarters after a 6-4, 6-3 win. Das cruised through the quarterfinal match against 16-year old Devanshi Bhimjayani, 6-4, 6-1. However, Das met her match and the end of her brilliant run playing against Sai Samhitha Chamarthi, who is four years older than Das. Das gave it her all, but walked away with a top-four finish at the prestigious event, putting her squarely within the top four female junior tennis players in India. 
Meanwhile, in the girls doubles bracket, OJ Singh did not let her singles defeat dampen her resolve to earn a title. In the doubles tournament, partnering with Karman Kaur Thandi, the duo would not be denied, overcoming each of their opponents through four rounds of play. Singh and Thandi were seeded No. 10 in the tournament, and in the first round, easily dispatched Nataraj Pragati and Palinavale Thanushree, 6-3, 6-0. The difficulty increased marginally in the second round, when faced against 12-seed, Kaur Rempledeep and Iksa Ashkara, who had defeated the IMG Academy duo of Shweata Sangwan and Nandini Das in the first round. Singh avenged her classmates' loss by sending Rempledeep and Ashkara home by a score of 6-2, 6-4. In the semifinals, Singh and Thandi overwhwlemed the No. 2 seeded team of Devyanshi Bhimjayani and Vasanti Shinde 6-2, 6-4. In the finals, they faced their biggest challenge against No. 1 seeded pairing of Vanshika Sawhney and Himani Mor, 6-3,6-7 (4),10-7. After defeating the No. 2 and No. 1 seeded teams, back-to-back, O.J. Singh walked away as a champion. The title marks Singh's fourth doubles final appearance, and her third doubles title in 2013. 
connect with us & get a guide
Contact Us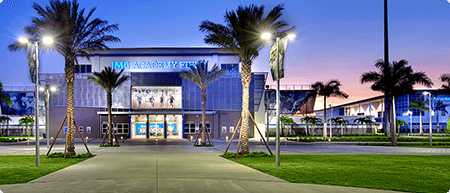 5650 Bollettieri BLVD.
Bradenton, FL 34210
Fill out the form below and we'll be in touch soon!
Request a brochure
We offer downloadable brochures about our boarding school, youth camps, adult programs, team training and pro/collegiate training in multiple languages.
Visit Us
Are you interested in touring the IMG Academy campus? Fill out the form below to submit a tour request and we will be in touch soon to confirm your request.