IMG Academy's Nick Bollettieri to be inducted into the USPTA Hall of Fame
Legendary tennis coach Nick Bollettieri, founder of the Bollettieri Tennis program at IMG Academy, has had a hand in the development of 10 World No. 1 tennis players, including Maria Sharapova, Andre Agassi, Pete Sampras, and Venus and Serena Williams. Today, top professionals such as Kei Nishikori and Heather Watson continue to call IMG Academy their training home.
In recgnition of his extraordinary lifetime of coaching achievement in the sport, the United States Professional Tennis Association (USPTA) has announced that Bollettieri, along with Vic Braden and Steve Wilkinson, are to be inducted into the USPTA Hall of Fame.
From the USPTA:
Nick Bollettieri, Vic Braden and Steve Wilkinson to be inducted into USPTA's Hall of Fame

Nick Bollettieri, Vic Braden and Steve Wilkinson will join the ranks of only 13 others when they are inducted into the United States Professional Tennis Association (USPTA) Hall of Fame. They will officially be inducted on Sept. 27 during the USPTA's national awards luncheon at the World Conference at the Hyatt Regency Grand Cypress in Orlando, Fla.

The USPTA Hall of Fame serves as a place to honor excellence in the tennis profession and commitment to USPTA, the world's oldest and largest association of tennis-teaching professionals. During the association's April Executive Committee meeting, the USPTA Board and Executive Committee voted unanimously to rename the Hall of Fame Award in honor of the late Tim Heckler, who served as the CEO of the USPTA for 30 years from 1982-2012.

Bollettieri has been one of the most influential people in tennis. He founded the Nick Bollettieri Tennis Academy (now known as IMG Academy) in Florida in 1978, which was the first full-time tennis boarding school to combine intense training on court with custom-designed academic curriculum. His approach led to 10 No. 1 players in the world including, Andre Agassi, Boris Becker, Jim Courier, Martina Hingis, Jelena Jankovic, Marcelo Rios, Monica Seles, Maria Sharapova and Venus and Serena Williams.

Braden has impacted tennis as a player, teaching professional and broadcaster. He is the founder/director of the Vic Braden Tennis College in Coto de Caza, Calif., co-founder of Vic Braden Tennis College at Star Island Resort in Kissimmee, Fla., and co-founder of Vic Braden Tennis College in St. George, Utah. He and Jack Kramer co-founded the Jack Kramer Tennis Club in Palos Verdes, Calif. He has authored numerous books including "Tennis for the Future," "Teaching Children Tennis the Vic Braden Way," "Quick Fixes" and "Mental Tennis." As a professional player, he was invited to play in the World Tennis Championships three times.

Wilkinson was the head men's coach at Gustavus Adolphus College for 39 years from 1971-2009 and is the winningest coach in the history of men's collegiate tennis with 923 victories. He has coached 46 players to 87 all-American honors (including current ATP tour player Eric Butorac). He founded the Tennis and Life clinics/camps more than 25 years ago and has dedicated his time and effort to improving tennis performance of youth and adults while teaching life lessons that can be used off the court.

"I cannot think of three other tennis-teaching giants who deserve this recognition more than Nick, Vic and Steve," said USPTA CEO John Embree. "In their own individual ways they have contributed mightily to our mission of elevating the standards of tennis-teaching professionals and coaches across the country and around the world. This will be a special occasion for all."
connect with us & get a guide
Contact Us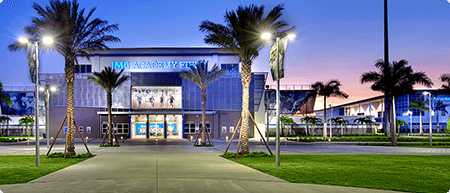 5650 Bollettieri BLVD.
Bradenton, FL 34210
Fill out the form below and we'll be in touch soon!
Request a brochure
We offer downloadable brochures about our boarding school, youth camps, adult programs, team training and pro/collegiate training in multiple languages.
Visit Us
Are you interested in touring the IMG Academy campus? Fill out the form below to submit a tour request and we will be in touch soon to confirm your request.