IMG Academy's O.J. Singh and Basil Khuma win doubles titles at Chennai ITF Grade 4

The IMG Academy Bollettieri Tennis program's Ojasvinee "O.J." Singh and Basil Khuma brought home a pair of doubles titles after the TTT-ITF Juniors Grade 4 held in Chennai, India, Aug. 26-31. On the girls side, Singh partnered again with Karman Kaur Thandi and began the competition as the No. 3 seed. After a first-round bye, the duo made short work of their second-round and quarterfinal opponents, bouncing each opponent from the competition in straight sets. In the semifinals, however, Singh and Thandi were challenged by the team of Avanthika Sai Revanur and Rithika Vajjiravelu. Singh and Thandi dropped the first set, 4-6, but dominated the second set 6-1 to force a deciding tie-break. In the tiebreak, Singh and Thandi overwhelmed the opposition [10-3] to advance to the final. In the final, Singh and Thandi squared off against the No. 1 seeded duo from Taipei, Ya-Ting Chang and Yi-Chi Ma. Singh and Thandi would not be denied, taking the Girls Doubles championship by a 6-4, 7-5 score. For Singh, it was her fifth ITF doubles finals appearance this year, and her fourth title victory. 
On the boys side, Basil Khuma partnered with Deepak Vishavkarma, entering the tournament as the No. 5 seed. After a first-round bye, the boys fought for every point, winning their second-round match 6-4, 6-4, and winning in the quarterfinals by a 7-6(2), 6-4 margin. The pair caught a break in the semifinals, cruising past Sasi Kumar Mukund and Ramakrishnan Rengaraj, 6-0, 6-1. In the final, Khuma and Vishavkarma faced their toughest bout, playing against Taipei's Chao-Ting Hsieh and Chang-Wu Lu. It was a hard fought match, but Khuma and Vishavkarma prevailed to take the championship, 4-6, 6-1 [10-8].  
connect with us & get a guide
Contact Us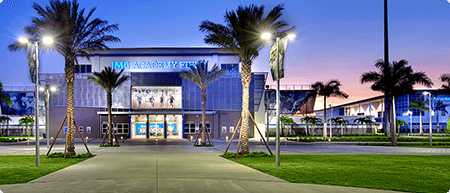 5650 Bollettieri Boulevard
Bradenton, FL 34210
Fill out the form below and we'll be in touch soon!
Request a brochure
We offer downloadable brochures about our boarding school, youth camps, adult programs, team training and pro/collegiate training in multiple languages.
Visit Us
Are you interested in touring the IMG Academy campus? Fill out the form below to submit a tour request and we will be in touch soon to confirm your request.