IMG Academy's Yoshihito Nishioka gets first career pro victory at Mexico F3 Futures

Yoshihito Nishioka, or 'Yoshi' as he is  more commonly known, has trained at IMG Academy since he was 14 years of age. He came to Bradenton, Fla. from Mie, Japan with the goal of representing his country among the ranks of elite professional tennis — a path already realized by his fellow countryman and IMG Academy trainee, Kei Nishikori from Matsue, Shimane, Japan, who currently ranks 21st in the world. On Sunday, the 17-year old Nishioka took the first big step towards his ambitious goals by scoring his first professional victory at the Mexico F3 Futures, held in Mexico City, February 4-10. 
In Mexico, Nishioka (No. 826 ATP), was absolutely dominant, failing to drop a single set during the event. It was clear that Nishioka was not going to be denied in his first match, facing off against Columbia's Michael Quintero (No. 411 ITF). Nishioka overwhelmed the 32-year old Quintero with quickness, and won by a score of 6-2, 6-4. 
In the second round, Australia's Matheson Klein attempted to slow down Nishioka. The 23-year old Klein (No. 538 ATP) made Nishioka earn a win in the first set on a tiebreak, but was spent heading into the second set. Nishioka made quick work of the Aussie in the second, winning, 7-6(6), 6-2. 
In the quarter- and semifinals, Yoshi took his game to another level. In the quarterfinals, he came up against the youngest opponent he would face during the event, 21-year old Gianni Mina of France (No. 816 ATP). Yoshi secured a win to advance to the semifinals, 6-4, 6-4. Then in the semifinals, Nishioka issused his most crushing performance against the Moldova's Roman Borvanov (No. 402 ATP). Borvanov is ranked twice as high and Yoshi, seeded third in the event and is nearly twice Yoshi's age at 30-years old. However, Nishioka was not intimidated in the slightest and bested Borvanov, 6-2, 6-2. 
Nishioka's final hurdle came against El Salvador's Marcelo Arevalo. The 22-year old Arevalo entered the event as the fourth-seed, ranked No. 385 ATP, more than 440 spots higher than Yoshi. Arevalo took two Futures titles in 2012 (Mexico F8; Peru F4), and was off to a 5-0 start in singles matches in 2013. However, that streak came to an end on Sunday. Nishioka eased through the first set, 6-2. In the second set, Arevalo answered back, forcing Yoshi to fight for every point. Yoshi met the challenge, and overcame Arevalo in a tiebreak with a final score of 6-2, 7-6(4). 
Mexico has been good to Nishioka, who reached the finals of the Mexico F11 Futures in September 2012 in his last trip south of the border, before falling to Barbados' Darian King. Yoshi returned to IMG Academy to prepare for his next event, where he works with coaches Jose Lambert and Glenn Weiner. 
Congratlations, Yoshi, on your milestone victory! 
connect with us & get a guide
Contact Us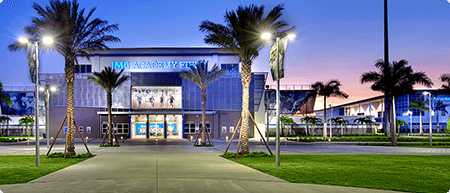 5650 Bollettieri Boulevard
Bradenton, FL 34210
Fill out the form below and we'll be in touch soon!
Request a brochure
We offer downloadable brochures about our boarding school, youth camps, adult programs, team training and pro/collegiate training in multiple languages.
Visit Us
Are you interested in touring the IMG Academy campus? Fill out the form below to submit a tour request and we will be in touch soon to confirm your request.