IMG Cup- College showcase gets underway at IMG Academy; Day 1 Results

reat goals and fast play were the Day 1 themes at the IMG Cup- College Showcase. Fifty-six top high school club teams from the United States and Puerto Rico took the field looking to impress college coaches from some of the most prestigious college soccer programs in the nation. College programs with coaches in attendance include the likes of Akron, St. John's, Ohio State, Penn State, the University of South Florida and many more. Coaches from more than 30 other programs are expected to check in throughout the weekend.
With potential college scholarship offers on the line, the players came out motivated to prove their talent and skill to college coaches. At times, this resulted in lopsided victories such as the IMG Academy U19 girls 7-0 win and San Carlos Park's 7-2 win over the Jacksonville Fury. In other instances, that extra motivation resulted in teams being locked in 0-0 stalemates until one team found a way to break the deadlock.  The games were so evenly matched that 10 games ended in 1-0 scores.
The IMG Cup- College Showcase gets back underway on Saturday at 10:30 a.m. with the final matches at 4:30 p.m. The event, held on IMG Academy's West Campus, is open to the public and admission is free.
More photos from today
Official Results...
U15 Boys Division- Friday March 8th

ASG Florida 97/98

2-1

IMG Academy U14B

Schulz Academy 97/98

6-1

Jacksonville 97/98 Elite

Forza

0-0

IMG Academy U15B

U16 Boys Division

Gulf Coast Texans

3-0

IMG Academy U16B

San Juan FC Tigers

0-3

Clearwater U16 DA

FC United Black

2-1

Everton FC 96/97

Wellington Wave White

0-0

Orlando QPR

U17 Boys Division

IMG Academy U17B

3-0

Largo United

SAA Real Madrid

0-1

Brevard United

West Pines Gold

2-0

Space Coast Storm

GSA 95/96 Blue

0-2

Shulz Academy

West FL Flames 95 Elite

0-1

IMG Academy U16 DA

TBU Premier 95

0-1

Cape Coral Cyclines Black

U18/19 Boys Division

Belleview United

0-1

IMG Academy U18 DA

San Carlos Park

7-2

Jacksonville Fury

Celtic FC Florida

0-2

Gulf Coast Texans

Cape Coral Cyclones Black

0-3

West Pines United Black

Club Athletic Miami

1-0

West Pines United Gold

IMG Academy U19B

2-0

Space Coast Storm

U15 Girls Division- Friday March 8th

IMG Academy U15G

1-3

Forza

Florida Fire Juniors

1-0

Bayside Dynamo

U16 Girls Division

IMG Academy U16G

1-0

Lee County Strikers

MBSC Tsunami

0-1

Albertson SC Fury

Chargers SC CLW

4-0

Chargers SC LWR

U17 Girls Division

FC America

1-6

IMG Academy U17G

Wellington Premier U16G

0-2

Chargers SC CLW

U18/19

IMG Academy U19G

7-0

Lee County Strikers
connect with us & get a guide
Contact Us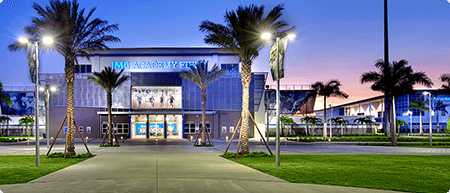 5650 Bollettieri Boulevard
Bradenton, FL 34210
Fill out the form below and we'll be in touch soon!
Request a brochure
We offer downloadable brochures about our boarding school, youth camps, adult programs, team training and pro/collegiate training in multiple languages.
Visit Us
Are you interested in touring the IMG Academy campus? Fill out the form below to submit a tour request and we will be in touch soon to confirm your request.