Latanna Stone, now 11, enrolls at IMG Academy
Not quite a year after making headlines as "the 10-year-old" who qualified for the 2012 U.S. Women's Amateur, Latanna Stone has announced her decision to enroll at IMG Academy in Bradenton, Fla.
In addition to her Women's Am start (where she missed the cut for match play), Stone, now 11, has won more than 100 tournament titles in her short career, according to the Florida State Golf Association. She will graduate high school in 2019.
"I like it here, and I think it can really help me do more in my golf game," Stone said of the academy. "I really want to step up my game…and I like it because I'm around other kids doing the same."
The IMG Academy golf program is under the direction of David Whelan, who also is Paula Creamer's swing coach. Creamer attended IMG as a junior, and Whelan said he sees similarities between the two players.
"Seeing Latanna play reminds me of a young Paula Creamer, and it's great to welcome a player with her ability because she has the potential to go as far as she wants to with golf," Whelan said. "I'm especially excited about how Latanna, with her confidence and positive attitude, will be able to lead by example and push other players in the program to be their best, while they help bring out the best in her along the way."
Photo by: IMG Academy
Credit to: Golfweek.com
connect with us & get a guide
Contact Us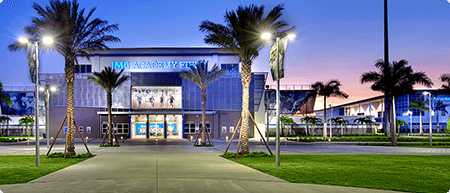 5650 Bollettieri Boulevard
Bradenton, FL 34210
Fill out the form below and we'll be in touch soon!
Request a brochure
We offer downloadable brochures about our boarding school, youth camps, adult programs, team training and pro/collegiate training in multiple languages.
Visit Us
Are you interested in touring the IMG Academy campus? Fill out the form below to submit a tour request and we will be in touch soon to confirm your request.