Marlon Hairston earns call-up to U.S. U-20 National Team camp

 Marlon Hairston graduated from IMG Academy in 2012 and signed with one of the most respected soccer programs in the nation, the University of Louisville. Hairston quickly established himself within the team and had a great freshman season. However, that "great" has turned into an amazing year after being called up to the U.S. U-20 National Team training camp as they prepare for the 2013 FIFA U-20 World Cup.
"It was right after a community service event that I learned I was called up," said Hairston. "Coach Ken pulled me aside and told me the news… I was really excited"
Growing up in Jackson, Mississippi, the 19-year-old is far removed from the simple life of the Deep South. Growing up, football and basketball were the popular sports to play, but Hairston wanted to follow in his older brothers footsteps and play soccer. Soccer became the perfect distraction to help the younger Hairston stay out of trouble.
"I always wanted to use soccer as a positive, instead of just being anywhere in the neighborhood, running around and doing anything negative in my area," said Hairston. "So it was my thing that I wanted to use and try to make the best of it."
Hairston made the decision to move 700+ miles to IMG Academy, where he grew not only as a soccer player, but also as a person. As his skills and confidence grew, so did his performances on the field. In his senior year Hairston scored 17 goals and eight assists on his way to being named the 2011-2012 Offensive Player of the Year.
"IMG [Academy] really helped me prepare for things not only on the field but off the field too," said Hairston. "Dealing with a wide variety of people from different places around the world was a big advantage."
His ability and character attracted many colleges, but Hairston felt Louisville was the best fit. After being named to the All-Big East Rookie team, it is hard to argue otherwise. There were many special moments in his first year, but nothing would compare to his first collegiate goal.
"My first goal was against Belmont and I kind of went crazy when I scored," said Hairston. "I didn't know how to celebrate…I just kind of went to the corner and all of my teammates came and celebrated with me at the corner flag."
Hairston finished the season with two more goals (both game-winners) and three assists. With the U-20 World Cup being this summer, it was perfect timing for Hairston to be in form. Louisville coaches put together a highlight reel and sent it to U.S. U-20 Head Coach, Tab Ramos. He liked what he saw, and now the Mississippi native is in Los Angeles with the best U-20 players in the country, many of which are already pros.
"That's been one of the best experiences for me… getting to mingle with professional players," said Hairston. "I'm just trying to take in as much as I can and learn as much as I can from these guys in a short period of time."
For some, success and recognition can give a player a big ego, but Hairston is staying humble and appreciative. He realizes when part of a U.S. National Team, he is representing his country; an honor few experience.
"At this level, wearing the US National Team Badge on my chest... is a great experience," said Hairston. "Whether it's a camp or friendly, or actually playing in the world cup, being able to represent your country is special."
The U.S. U-20 National Team camp concludes April 28 with a match against the reserve team of Major League Soccer's Chivas USA. This will be Head Coach, Tab Ramos' last opportunity to evaluate his player pool before choosing the final World Cup roster. The 2013 FIFA U-20 World Cup takes place June 21-July 13 in Turkey.
Photo by: The University of Louisville
connect with us & get a guide
Contact Us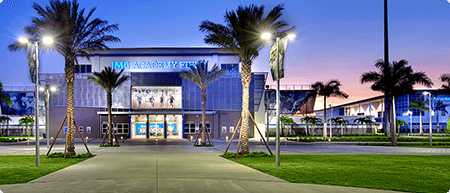 5650 Bollettieri BLVD.
Bradenton, FL 34210
Fill out the form below and we'll be in touch soon!
Request a brochure
We offer downloadable brochures about our boarding school, youth camps, adult programs, team training and pro/collegiate training in multiple languages.
Visit Us
Are you interested in touring the IMG Academy campus? Fill out the form below to submit a tour request and we will be in touch soon to confirm your request.