Motus provides cutting-edge resource to IMG Academy NBA Combine/Draft trainees

IMG Academy has teamed with leading human performance technology firm, Motus Global, to empower the participants in the 2013 IMG Academy NBA Combine/Draft Training program with the knowledge to increase their durability and performance over the course of their careers. In order to help each athlete maximize their potential for the NBA Combine and upcoming Draft, Motus has provided motion analysis testing to help each athlete increase mobility and stability, while decreasing risk of injury.
"Basic mobility and stability analysis offered by Motus accurately quantifies any limitations or imbalances in each athlete's range of motion," said Motus Executive Vice President, Technology, Ben Hansen. "This information is critical for IMG Academy's physical conditioning coaches and athletic trainers to optimize workout programs that will keep these athletes injury-free, and maximize their performance on the basketball court."
With the body type and style of play evolving at a rapid pace, with noticeable increases in the average size and athleticism increasing from one rookie class to the next, it is imperative that players are able to increase the flexibility and mobility as they work towards improving strength and explosiveness.
The Motus data provides an in-depth look into the mobility and stability of every major joint, offering insight into areas for improvement while pinpointing potential injuries before they happen. With these detailed reports, IMG Academy's staff is able to develop a more strategic approach in the weight room by customizing workout programs for each player that will improve their weaknesses and help them reach their athletic potential
"We are doing more than just making these guys bigger, stronger and faster, we are making them more athletic," explains Steffan Visk, IMG Academy Strength and Conditioning Coach. "The results we receive from Motus allow our staff to maximize each athlete's training at IMG Academy, and ultimately increase their athleticism and performance on the basketball court."
As NBA players continue to evolve, Motus has provided the IMG Academy staff with a cutting-edge resource, delivering valuable data to help increase athletic performance and decrease the risk of injury to meet their needs. Each NBA Combine/Draft trainees' Motus report, in conjunction with the specialized exercise regimens that have been programmed into each athlete's daily curriculum by the IMG Academy staff, will continue to be a vital component of the IMG Academy NBA Combine/Draft Training Program.
connect with us & get a guide
Contact Us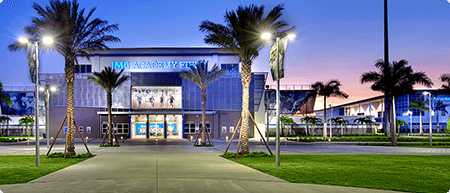 5650 Bollettieri Boulevard
Bradenton, FL 34210
Fill out the form below and we'll be in touch soon!
Request a brochure
We offer downloadable brochures about our boarding school, youth camps, adult programs, team training and pro/collegiate training in multiple languages.
Visit Us
Are you interested in touring the IMG Academy campus? Fill out the form below to submit a tour request and we will be in touch soon to confirm your request.