New York's Albertson SC Fury arrived at the IMG Cup - College Showcase for college exposure and left with stronger team bond; Day 3 Results

The players from Albertson SC Fury have been called "the girls from New York," or simply the "New Yorkers" this weekend, as they were the lone representatives from the state. They arrived at IMG Academy focused and prepared to give a good showing at the IMG Cup- College Showcase. They knew the competition was going to be stiff, but they knew if they came together as a team, they would succeed.
"The teams out here gave us a really good challenge," said Kelsey Oliveira, Fury Team Captain. "We kept fighting though. Fighting for each other, that's one of our big things."
With many of the players in their junior year of high school, impressing a college program or two was also an important part of the trip. The fact there were a handful of college coaches from the Northeast including Dartmouth, made this opportunity even more valuable. 
"Being able to show what you can do to college coaches and play really great soccer has been my favorite part," said attacking-midfielder Jo-Jo Miller who was guest playing with the team. "I'm absolutely in love with Dartmouth and Georgetown."                                                                                          
For the Fury, playing great soccer led to a 1-0 victory over MBSC Tsunami on Day 1. Although they lost 3-0 in their second game, they stuck together and got a 0-0 result to finish the weekened. The fight and motivation these girls displayed was even noticed by the referee who told the girls that out of all the games he'd seen, they showed the most heart.
After being in sunny Florida for four days, the girls now head back to New York as they prepare for the rest of their spring season.
Day 3 Highlights:
As expected, the level of play on Day 3 was effected by tired legs, and for teams that play more of a direct style, this was a disadvantage. However, for teams that play the "tiki-taka" style it was an advantage. Teams such as Jacksonville FC had long stretches of possession to wear down their opponents before going for the killer pass. The lead up to one goal in particular included 18-20 passes in the attacking third, until a flick by No. 9 opened up the defense for a spectacular goal.
Another outstanding goal was scored by the IMG Academy U19 girls. Recent Georgetown commit, Hannah Howell, raced down the right side of the field and crossed the ball to University of North Florida commit Kayla Aritt. Aritt climbed higher than the two centerbacks, and headed the ball into the back of the net.
More photos from today: 
Day 3 Results:
U15 Boys Division- Sunday March 10th

Forza

1-1

IMG Academy U14B

ASG Florida 97/98

2-7

Jacksonville 97/98 Elite

Schulz Academy 97/98

0-1

IMG Academy U15B

U16 Boys Division

Wellington Wave

5-0

San Juan FC Tigers

Everton FC 96/97

1-4

Gulf Coast Texans

IMG Academy U16B

1-1

FC United Black

Orlando QPR

0-2

Clearwater U16 DA

U17 Boys Division

Brevard United

5-1

West FL Flames 95 Elite

SAA Real Madrid

2-3

IMG Academy U16 DA

West Pines Gold

2-2

Schulz Academy

Space Coast Storm

0-2

GSA 95/96 Blue

IMG Academy U17 B

0-2

TBU Premier 95

Largo United Red

1-7

Cape Coral Cyclones Black

U18/19 Boys Division

Gulf Coast Texans

0-1

West Pines United Gold

IMG Academy U19B

6-2

San Carlos Park

Space Coast Storm 1-0

1-1

Jacksonville Fury

West Pines United Black

1-1

Belleview United

Club Athletic Miami

1-0

Celtic FC Florida

IMG Academy U18 DA

4-1

Cape Coral Cyclones Black

U15 Girls Division- Sunday March 10th

Forza

2-0

Florida Fire Juniors

IMG Academy U15G

0-1

Bayside Dynamo

U16 Girls Division

Chargers SC LWR

0-0

Albertson SC Fury

MBSC Tsunami

3-0

Lee County Strikers

IMG Academy U16G

2-0

Chargers SC LWR

U17 Girls Division

Wellington Premier U16G

4-1

FC America

IMG Academy U17G

0-0

Chargers SC CLW

U18/19

IMG Academy U19G

5-0

Melbourne United Fusion

Miami Lakes U18

2-1

Lee County Strikers
Photo by: IMG Academy
connect with us & get a guide
Contact Us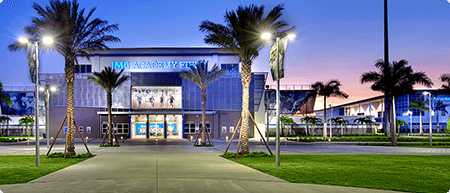 5650 Bollettieri BLVD.
Bradenton, FL 34210
Fill out the form below and we'll be in touch soon!
Request a brochure
We offer downloadable brochures about our boarding school, youth camps, adult programs, team training and pro/collegiate training in multiple languages.
Visit Us
Are you interested in touring the IMG Academy campus? Fill out the form below to submit a tour request and we will be in touch soon to confirm your request.