The stage is set for the finals of the Nick Bollettieri Discovery Open at IMG Academy

Day three of the 2013 Nick Bollettieri Discovery Open is in the books, the the stage is set for Monday's finals. Sunday yielded perfect conditions for tennis, and the play on the courts was intense. On the girls' side of the competition, IMG Academy's Nandini Das advanced to the Girls 15s final, where she will face Brooke Lashway of Bradenton, Fla. Das and Lashway met on the opening day of the competition, with Das emerging victorious, 6-2, 6-3. The Girls 13s competition is expected to provide some excitment when south Florida residents Julia Vulpio (Boca Raton, Fla.) and Emma DeCoste (Stuart, Fla.) face off to determine the Girls 13s champion. Vulpio and DeCoste are ranked by TennisRecruiting.net are each considered Top-three prospects in the state of Florida for their signing classes (2020 and 2018, respectively), with DeCoste already checking in as a five-star prospect. 
On the boys side, Axel Nefve has lived up to the expectations of being ranked as the No. 2 player in the country for Boys 12s and No. 70 in Boys 14s. Today, Nefve continued his winning ways to advance to the finals after a 6-0, 6-0 win. Tomorrow, he will be tested against Joao Pedro "JP" Fujiwara of Sao Paulo, Brazil. Fujiwara has been impressive at the Discovery Open, and has only yielded a single set over the first three days of the event. Another top matchup to watch on Monday will be when identical twin brothers Faris and Zane Khan go head-to-head for the Boys 11 crown. The duo from New Braunfels, Texas has been nearly flawless thus far, defeating each of their opponents in straight sets, and only yielding a single game combined. However, only one of the Khan brothers can be crowned champion on Monday. 
However, one of the more important aspects of the Discovery Open is that it provides training and testing resources for the players and their parents. The opportunities are modeled after the same resources that are provided to IMG Academy student-athletes on a daily basis, to help all the participants take more than just playing experience back home. This way, all players and parents have extra tools to maintain their development to the best of their abilities, with new insights on equipment, tactics and testing. Today, players and parents were treated to an intensive strategy and tactics session, led by IMG Academy coach Pat Dougherty. The sessions were held to analyze the characteristics of a champion; how to determine the best stroke combinations during competition; and provide insight on ways to concentrate and focus during a match. Most importantly, participants were taught that they have to have a plan every time they take the court. Player and parent participation was extraordinary, and coach Dougherty was excited to extend the sessions by an additional hour for everyone to get in on the fun. 
The competition will draw to a conclusion on Monday, with championship matches beginning at 9:00 am, with an awards ceremony to follow. 
Day 3 results: 
Girls 9s (Blue)
Bianca Fernandez def. Souline Mervil, 6-4, 6-2
Mia Hernandez def. Karina Shchipakova, 6-1, 6-2
Girls 9s (White)
Isabella Pescatore def. Anna Martynova, 6-3, 6-4
Nyjah Head def. Elena Ecker, 6-0, 6-1
Boys 9s (Blue)
Paxton Pritchard def. Stefan Stojanovic, 6-0, 6-1
Ozan Colak def. Alex Degabriele, 6-2, 6-0
Boys 9s (White)
Uy-Quoc Vo def. Jack Lomax, 7-5, 6-3

Jack Wong def. Elias Shorky, 6-1, 6-0
Girls 11s
Sapir Sela def. Danielle Alamo, 6-1, 6-1
Leylah Fernandez def. Mya Wang, 6-3, 6-1
Boys 11s (Blue)
Bobby Lomax def. Esteban Brea, 6-2, 6-1  
Faris Khan def. Dmitry Spiridinov, 6-0, 6-0
Boys 11s (White)
Nick Ritchie def. Kevin Enos, 6-0, 6-0
Zane Khan def. Myles DeCoste, 6-1, 6-0
Girls 13s (Blue)
Milkia Menguene def. Ellen Ashley, 6-1, 6-0
Emma DeCoste def. Juliana Zordan Cestari, 6-0, 6-0
Girls 13s (White)
Samantha Ritchie def.  Lydia Aungst, Wo(ill)
Julia Vulpio def. Dalayna Hewitt, 6-4, 3-6, 6-2
Boys 13s (Blue)
Sam Konis def. Toi Kobayashi, 6-1, 6-3 
Axel Nefve def. Callum Theaker, 6-0, 6-0 
Boys 13s (White)
JP Fujiwara def. Matthew Larsen, 0-6, 6-1, 6-2
Kamachi Miyajima def. Jordi Redelijk, 6-3, 6-3
Girls 15s
Brooke Lashway def. Tate Schroeder, 6-3, 1-6, 6-2
Nandini Das def. Katarina Kozarov, Wo(inj)
Boys 15s
Pedro Uribe def. Daniel Reid, 6-0, 6-3
Denis Afanasev def. Juan Manuel Armstrong, 6-1, 6-1
Photos from Day 3: 
connect with us & get a guide
Contact Us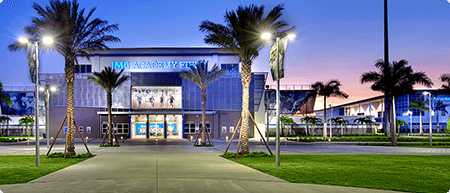 5650 Bollettieri Boulevard
Bradenton, FL 34210
Fill out the form below and we'll be in touch soon!
Request a brochure
We offer downloadable brochures about our boarding school, youth camps, adult programs, team training and pro/collegiate training in multiple languages.
Visit Us
Are you interested in touring the IMG Academy campus? Fill out the form below to submit a tour request and we will be in touch soon to confirm your request.