Student Athlete of the Week: James "Crawford" Outland (Boys Soccer)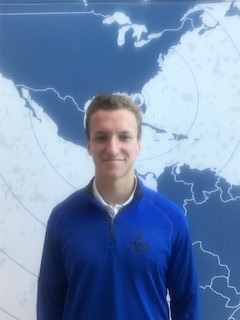 Senior boys soccer student-athlete James "Crawford" Outland has deservedly earned this week's Student Athlete of the Week. Outland enrolled in 2016 with the goal of "challenging himself and becoming a well-rounded student-athlete."
In his third year on campus, Outland has enjoyed "meeting new people from diverse backgrounds from all around the world." He's incredibly involved around campus and has also made an impact on the field.
He believes that IMG has"opened his eyes and has made him more understanding of other cultures." Congratulations to Outland on this accomplishment!
Get to know James:
Hometown: Birmingham, AL
How many years playing soccer: 11 years
Position: Right Back
Awards: Coaches' Award (2016), All Tournament Team (2016)
Student Clubs/Organizations: Secretary of NHS, Student Ambassador, SAAC, Key Club
Favorite school subject: "History because it's important to know and understand the past."
What do you want to study in college: Political Science
Best Advice Received: "Never give up on a dream you can't go a day without thinking about." - Winston Churchill
Hobbies outside of school: "Working out and hanging out with friends"
Favorite local restaurant: Subway
Favorite Book: The Long Road Home
Best sporting event ever attended: El Classico
Favorite post-game treat: First Watch
Best on-campus event: Food Trucks
Favorite Movie: The Patriot
Favorite Vacation Spot: Alabama
Favorite Type of Pet: Dogs and cats
What do you want to be when you grow up: "An Infantry Officer in the U.S. Army"
What inspires you to work hard in school and why: "My desire to achieve my goals."
Editor's Note: IMG Academy features a "Student-Athlete of the Week" award while class is in session. Students are nominated based purely on academic achievements and are chosen by a committee of educators from our boarding school.
---
connect with us & get a guide