Student Athlete of the Week: Mariana Valencia (Track & Field)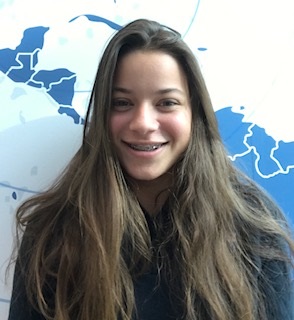 Mariana Valencia enrolled at IMG Academy in 2017 as a track and field student-athlete, and her efforts through both school and sport have impressed her teachers, coaches, and the entire IMG community. As a sophomore, Mariana is working hard to "get better times and to be accepted into a good college." She enjoys training and working hard and feels IMG has made her more independent and responsible. 
Earning this week's Student Athlete of the Week, we congratulate Mariana on her accomplishments both in the classroom and on the track.
Get to know Mariana:
Hometown: Guatemala
How many years competing in track & field: 5 years
Event: Middle distance
Sport Records: Four national records and two Centro Americanos records
Coach: Coach Dustin Spanbauer
Who inspires you to work hard in school? My family
Student Clubs/Organizations: 
Favorite school subject: Math
Favorite Teacher: Mrs. Rivera
What do you want to study in college: Sociology
What do you want to be when you grow up? Olympian
Best Advice Received: "Attitude is everything; have a positive attitude towards challenges, and you will still succeed."
Best on-campus event: The IMG track meet
Favorite Band: Beret
Favorite food: Ceral
Pre-meet music or playlist: Spanish music (reggaeton)
Best sporting event ever attended? Youth Olympics
Favorite Type of Pet: Dog
Favorite Athlete/Team: Allyson Felix 
Favorite vacation spot: Colombia
Superstitions: Lucky socks
What do you want to be when you grow up: 
What inspires you to work hard in school and why: 
Editor's Note: IMG Academy features a "Student-Athlete of the Week" award while class is in session. Students are nominated based purely on academic achievements and are chosen by a committee of educators from our boarding school.
---
connect with us & get a guide