Student Athlete of the Week: Michael Redding III (Football)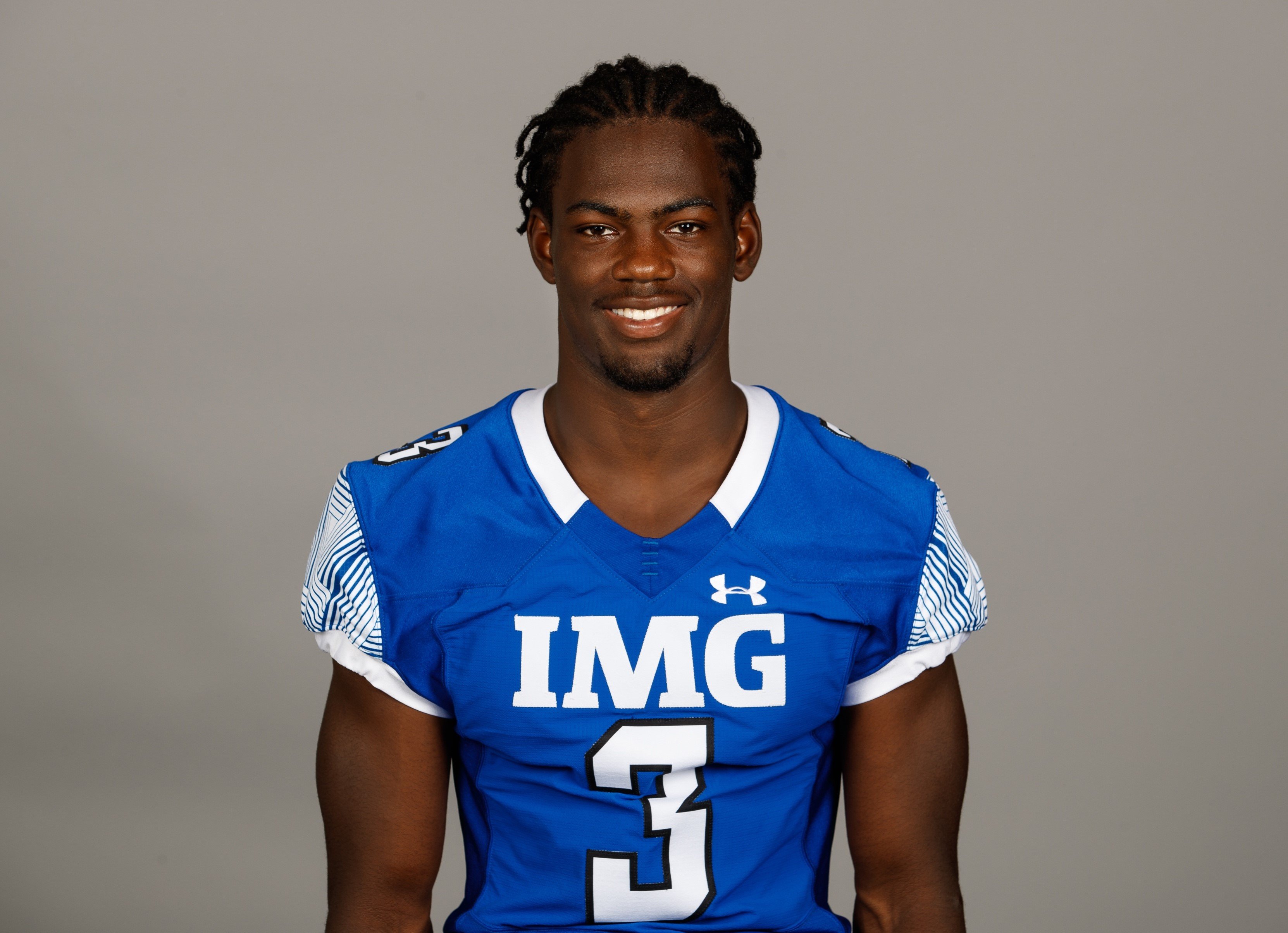 Michael Redding III, a junior, enrolled spring of 2017-2018 school year and has been enjoying both academics and the football program. He feels that IMG Academy will be able to "help him build his legacy." As Redding is pursuing collegiate football as well as an engineering career, he has made an impact on the entire IMG community. He feels that "the school staff has been very friendly and helpful" and has learned how to better manage his time."
Earning this week's Student Athlete of the Week, Redding let us know a bit more about him, as well as his interests both on and off campus!
Get to know Michael:
Hometown: Jacksonville, FL
How many years playing football: 9 years
Position: Wide Receiver
Coach: Kevin Wright and Desmond Tardy
Student Clubs/Organizations: Student Ambassador and leader of a bible study
Favorite school subject: "Science because I like to know why certain things happen and what these things can do."
What do you want to study in college: Engineering
Best Advice Received: "Too many."
Best sporting event ever attended: Soccer game
Best on-campus event: J 3:16 Faith Night
Favorite Band: Lil Baby
Favorite Actor: Denzel Washington
Favorite Movie or TV Show: Friday, Lottery Ticket, Paid in Full
Favorite food: Steak 
Favorite Type of Pet: Fish
Sports Role Model: "Terrell Owens because he didn't care what anybody said about him."
Superstitions: "Never split the pole."
What do you want to be when you grow up: Engineer
What inspires you to work hard in school and why: "People that are doing better than me helps me work harder to excel in school."
Editor's Note: IMG Academy features a "Student-Athlete of the Week" award while class is in session. Students are nominated based purely on academic achievements and are chosen by a committee of educators from our boarding school.
---
connect with us & get a guide