Student Athlete of the Week: Stone Russell (Baseball)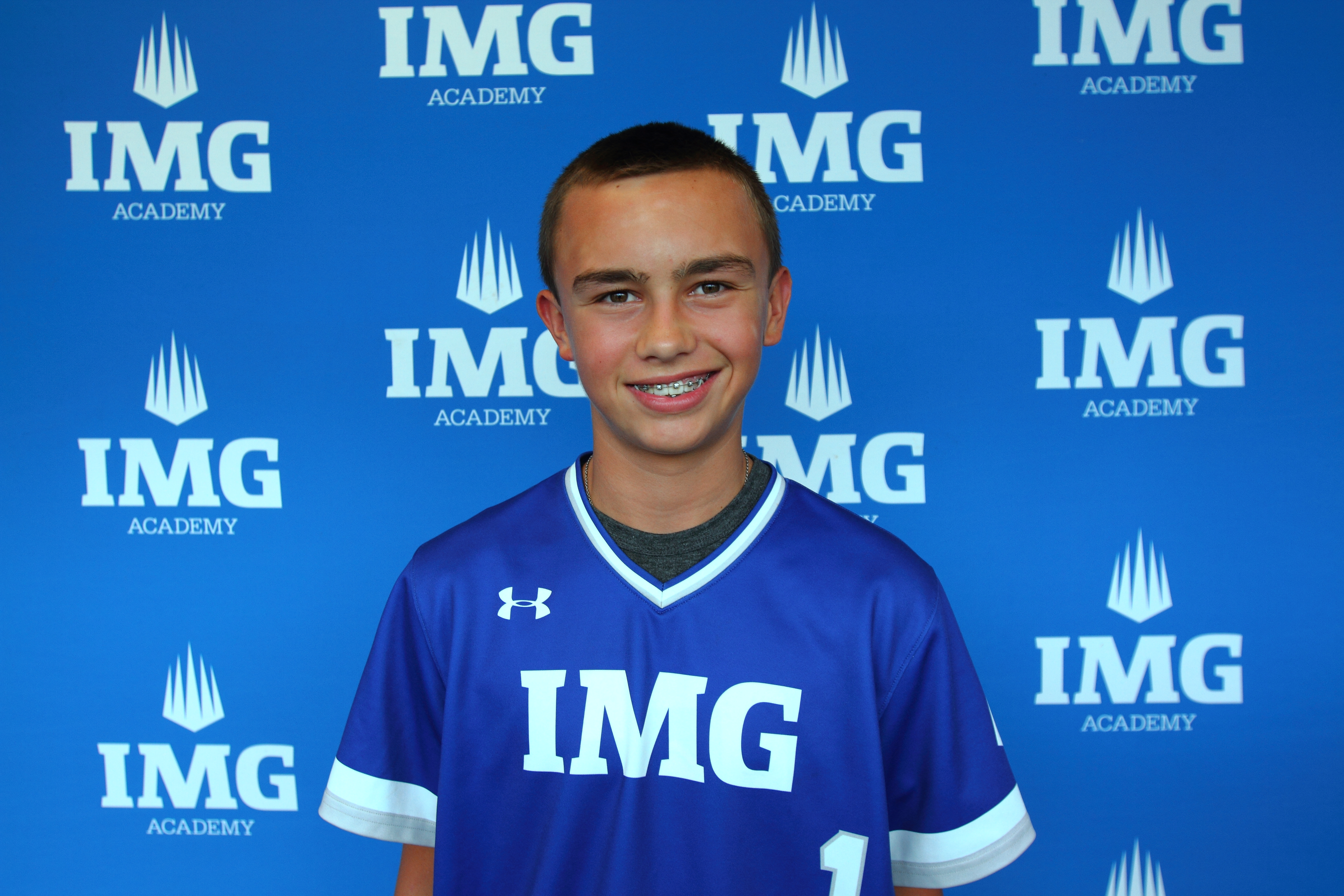 With a background rooted in athletics, Stone Russell came to IMG Academy with the mindset that the contrast between academics and athletics would enable him to achieve his goals. And, because of his efforts, Russell is this week's Student Athlete of the Week.
"I'm inspired to work hard in school so that I can get good grades and get into a good college and continue to play my sport," Russell said.
His mother was a collegiate swimmer at TCU, and his father was an MLB player for the Phillies, Braves, and Rangers. In such an active family, Russell enjoys bettering his game and his studies from Bradenton. His favorite subject is math "because math never lies." 
Russell has incredible aspirations for his next steps, in addition to his dreams of studying sport management upon entrance to college and becoming a professional baseball player as well. Currently, he's enjoying the school schedule at IMG Academy and "how willing the teachers are to help."
Along with being inspired by his goals, Russell is also driven because of his father. 
"He inspires me to work hard every day so that I can get to where he is as a person and athlete," Russell said.
 
Get to Know Stone:
Position: Shortstop
Award(s): 2017 Gold Glove Award for IMG Shortstops
Coach: John Lackaff
Student Clubs / Organizations: National Junior Honors Society
GPA: 4.0
Father's Occupation: MLB Coach
Favorite Athlete or Team: Derek Jeter because he was an amazing person and shortstop.
Superstitions: Before every pitch I see in baseball, I tap my bat on both sides of the plate and then hit the bat with my hand.
Best Advice Received: If you're not early, you're late.
Other hobbies: Read and play other sports
Favorite Food: Steak
Favorite Restaurant: Morton's Steakhouse 
Favorite Singer/Band: LOCASH
Favorite Movie / TV Show: Little Big League
Favorite Book: Wonder
Favorite Vacation Spot: Cayman Islands
Favorite Pet: Dogs
Describe Yourself in One Word: Determined
Editor's Note: IMG Academy features a "Student-Athlete of the Week" award while class is in session. Students are nominated based purely on academic achievements and are chosen by a committee of educators from our boarding school.
See all of our previous Student Athletes of the Week here.
connect with us & get a guide