Teams Set for Super-20 League Championship; Sixteen qualifiers kick off Thursday at IMG Academy

TAMPA, Fla. – The Super-20 League announced the teams that will participate in the 2013 Super-20 League Championship presented by Nike today, with the event set to open Thursday at IMG Academy in Bradenton, Florida. A blind draw was conducted and the 16 qualifying teams have been drawn into four groups of four for the group stage.
The 16 teams have endured a tough season against the top U20 teams from throughout North America and will have the chance to claim the title of champion on Sunday, July 21. For the first time, all Super-20 League Championship matches will be available on video through Tourbeau Sports as group stage matches will be available live and on-demand with audio commentary and the semifinals and final will also be available for free on USLNation.
The defending champion Chicago Fire lead Group D after finishing second to St. Louis Scott Gallagher in the Midwest's Western Division, and they will be joined by Alamo SC from the Mid South Division. Force Football Club makes its first appearance from the Midwest's Eastern Division, with fellow newcomer the Western United Pioneers completing the group.
Scott Gallagher, meanwhile, is in Group A, which also includes the host, IMG Academy, which won the Southeast Division to earn its berth at the championships. A pair of newcomers complete the group, with Mid Atlantic Division winners Junior Lone Star FC and North Atlantic East champions Beachside SC both making their first appearance at IMG Academy.
Group B includes four familiar names, with the Toronto Lynx Jrs. and Ottawa Fury making their return to the championships after finishing top of the Midwest East and New England Divisions, respectively. They will be joined by a pair of returning sides, with the Laredo Heat advancing again as champion of the Mid South Division, and Potomac SC finishing second in the Mid Atlantic.
Three returnees highlight Group C, with newcomer Pacesetter SC being joined by the Fredericksburg Area Soccer Association, Ironbound SC and Texas FC. Both FASA and Texas FC reached the semifinals a season ago, and will hope to go at least one better this season as they return to Florida.
Teams will check in on Wednesday, July 17 with group play beginning Thursday morning and running through Saturday. All participants will enjoy an interactive presentation by Game On Thursday from 3:30-5:30, providing them with a one-of-a-kind communication and leadership "jam session."
There will be four groups of four, with the draw for each group available below. Each group was drawn randomly, with the provision that two teams from the same qualifying group could not be paired together in the opening round. Group stage games will kick off at 9 and 11:30 a.m. Thursday through Saturday, with the semifinals set for 3 p.m. and 5:30 p.m. Saturday. The Super-20 League Championship final will take place on Sunday, July 21 at the IMG Academy Soccer Complex.
The 2013 Super-20 League Championship will also serve as an important player identification event for the PDL, as well as for U.S. National Teams. PDL coaches will be in attendance to scout talent, along with USL National Technical Director Peter Mellor, a longtime USSF Staff Coach.
The eighth-annual Super-20 League Championship found a new home in 2012 at the world's largest and most advanced sports training institution, IMG Academy. For the next several years, the Super-20 League Championship and Super Y-League North American Finals will both be held at the Bradenton, Fla.-based campus, providing an amazing opportunity for some of the best talent on the continent.
For more than 30 years, IMG Academy has helped countless youth, adult, collegiate and professional athletes reach their full potential in and out of sport. IMG Academy alumni have collectively won more than 900 tournaments, 107 major championships, 63 MVP awards, 131 All-Star honors, 32 Olympic gold medals, 29 world championships, 5 national titles, and 3 Heisman trophies.
Super-20 Men

Group A

Group B

Group C

Group D

Beachside SC of CT

Laredo Heat SC

FASA

Alamo SC

IMG Academy

Ottawa Fury

Ironbound SC

Chicago Fire

Junior Lone Star FC

Potomac

Pacesetter SC

Force FC Academy

St. Louis Scott Gallagher

Toronto Lynx. Jrs.

Texas Football Club

Western United Pioneers
Photo by: United Soccer Leagues
Credit to: United Soccer Leagues
connect with us & get a guide
Contact Us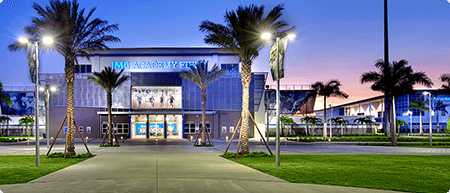 5650 Bollettieri Boulevard
Bradenton, FL 34210
Fill out the form below and we'll be in touch soon!
Request a brochure
We offer downloadable brochures about our boarding school, youth camps, adult programs, team training and pro/collegiate training in multiple languages.
Visit Us
Are you interested in touring the IMG Academy campus? Fill out the form below to submit a tour request and we will be in touch soon to confirm your request.