Top players of the IMG National Classic earn All-Tournament Team honors

The inaugural IMG National Classic got underway on campus April 1-5, matching up 10 top teams from around the country. IMG Academy went on to win the tournament by a 13-8 margin in the championship game, after overcoming an early deficit against St. John's College High School out of Chevy Chase, Md. The weeklong event provided a plethora of exciting games and impressive plays. Today, we are proud to present the IMG National Classic All-Tournament Team, recognizing each team's top players.
The All-Tournament Team includes:
Bishop McLaughlin Catholic High School
Nate Pearson – 1B/P
Tanner Koch – OF/P
Bishop Verot Catholic High School
Jeff Passantino – P
Bobby Brennan – SS
Calvary Christian School
Jacob Ammons – P/SS
Hudson Clare - C
Corning High School
Zachary Sullivan – SS
Derek Ayers – P/1B
IMG Academy
Eric Feliz – OF, Tournament MVP
Trevor Courtney – 1B
Manny Ramirez, Jr. – RF
Lambert High School
Harrison Lee – P/OF
Tucker Maxwell – OF/P
Notre Dame College Prep
Danny Hyde – OF/P
Ryan Bergstrom – P
St. Francis Catholic High School
Jimmy Jones, III – C
Hunter Williams – P/OF
St. Johns College High School
Jake Bernstein – SS
Phil Reese – P
St. Laurence High School
Zach Lewis – P/3B
Kyle Estand – P/1B
Best shots of the IMG National Classic:
connect with us & get a guide
Contact Us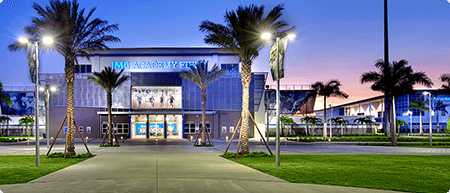 5650 Bollettieri Boulevard
Bradenton, FL 34210
Fill out the form below and we'll be in touch soon!
Request a brochure
We offer downloadable brochures about our boarding school, youth camps, adult programs, team training and pro/collegiate training in multiple languages.
Visit Us
Are you interested in touring the IMG Academy campus? Fill out the form below to submit a tour request and we will be in touch soon to confirm your request.