Turner only Connecticut player on U.S. Under-18 national team

Three times Tyler Turner has been the only Connecticut resident named to one of the United States men's soccer's national team. The pride factor being the lone choice remains.
"It's still kind of a big burden, a big responsibility," Turner said. "Some of the kids on the teams (he has played on) didn't even know where Connecticut was. … It's good to have the support from back home.
Turner, 17, was recently named to the U.S. Soccer U-18 Boys National Team. He was one of 18 players selected. The team is currently in Limoges, France, playing in a tournament.
Turner, born in Milford, lived in New Haven as a youth before moving to Meriden. He was selected from a pool of 36 players after a week-long training camp in Carson, Calif., last month. The U-18 team is coached by Javier Perez.
Turner lives and trains and goes to school at the IMG Academy in Bradenton, Fla. Scott Dean is the director of soccer at IMG.
"Tyler wants to play at the highest level you can play at," Dean said. "It's a credit to Tyler that he is currently one of the top players in the country (at his age group)."
Turner, who was a Register All-Area selection at Notre Dame-West Haven as a freshman in 2010, also played on both the U15 and U17 national teams.
The difference this time is now he will be playing on defense, the right back position specifically, rather than in the midfield.
"I played in the midfield (on the U15 team), moved to center back (on the U17 team), then went back into midfield (also on the U17 team)," Turner said. "They (the U18 team) will give me the freedom to go join the attack on offense."
According to Dean, Turner is on course to graduate from IMG (high school) next spring. So what's next for Turner? College soccer? Professional soccer? The 2016 Olympics? All are currently on the table, depending on how well Turner progresses.
"Some of those doors have already been opened," Dean said. "If I'm forecasting what I see out there right now, Tyler has to be in that conversation (for the Olympics). And if he keeps working hard and progressing, the MLS is very attainable."
Both Turner and Dean said there has been plenty of interest from Division I schools. But the three schools at the top of Turner's list all reside in the Atlantic Coast Conference: North Carolina, Virginia and Wake Forest. He has yet to make any official visits.
Photo by: IMG Academy
Credit to: New Haven Register and GametimeCT.com
connect with us & get a guide
Contact Us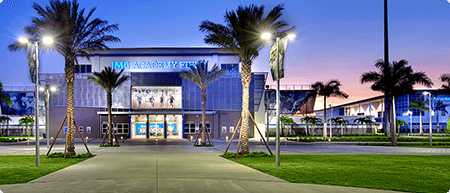 5650 Bollettieri Boulevard
Bradenton, FL 34210
Fill out the form below and we'll be in touch soon!
Request a brochure
We offer downloadable brochures about our boarding school, youth camps, adult programs, team training and pro/collegiate training in multiple languages.
Visit Us
Are you interested in touring the IMG Academy campus? Fill out the form below to submit a tour request and we will be in touch soon to confirm your request.