Valedictorian and Tennis Student-Athlete, Gautham Mudireddy, Reflects on His Experience at IMG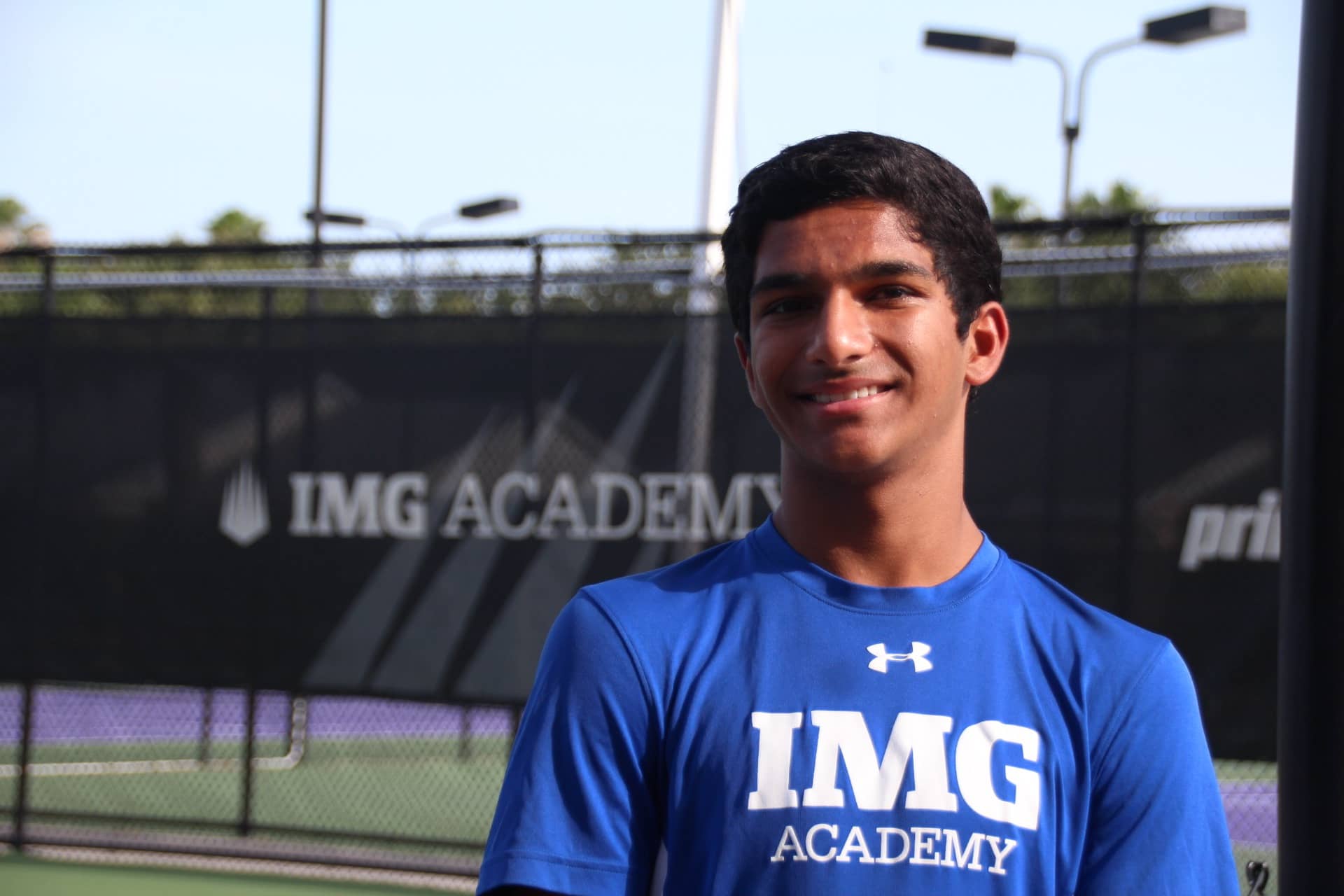 As the school year comes to a close, many of our graduating seniors are reflecting back on their memories from their time at IMG Academy. Tennis student-athlete and this year's Valedictorian, Gautham Mudireddy, is excited to continue his studies and tennis training at Mercer University, but will miss his friends at IMG Academy.
Mudireddy, who has been at IMG Academy for the past three years, will miss having his coach, Amar Vora, by his side. He said, "Amar has always been there for me and has been someone I can talk to since day one." Mudireddy also received a lot of support from his favorite teacher, Ms. Gubernat, during his time at IMG Academy. Gubernat, who will be introducing the Valedictorian at graduation on Friday, was Mudireddy's AP Biology teacher, the subject in which he will major in at Mercer University. He said, "Besides being an amazing teacher, Ms. Gubernat has always helped me and provided support with any issues or problems I had, whether in my academics, athletics or social life."
Looking back on his favorite times at IMG Academy, it makes Mudireddy sad that he has to leave. From tennis and school to his social life, he has plenty of great memories, saying, "IMG Academy is a college-like environment. I get to hang out with my friends and see them all the time, and I'm challenged every day with balancing my training and academics. It's fun!" Mudireddy says his favorite memory is this year's prom, as it was the first prom he ever attended and he had a blast dancing and hanging out with all of his friends.
Yet, he is very excited to start the next chapter of his life at Mercer University in his home state of Georgia. Mudireddy said, "IMG has really helped me a lot. Going from my old school to here, I wasn't used to playing 4 hours of tennis and training. I think it really prepared me to go off and continue to play tennis at the Division I level. I'm also very conscious about managing my time well now, which I think will help me out a lot."
Looking for an unforgettable high school experience like Gautham had? Click here!
connect with us & get a guide