Weekend Wrap-Up: Strong Showings to Start off November
With October in the books for 2017, IMG Academy student-athletes embraced November's arrival as they competed both locally and around the world. In the first  week of the month, student-athletes claimed new titles, extended record-breaking seasons, and continued to thrive amongst their opponents. With one home football game left for the season and Thanksgiving right around the corner, student-athletes understand they need to take advantage of the remainder of the year.
Check out this weekend's highlights below:
Football:
IMG Academy (Blue) def. Hoover High School 32-21 to keep their perfect 7-0 record 

They take on Bishop Sullivan on 11/11 at home for the last game of the season
Golf:
Tennis:
Danielle Collins: Finalist of RBC Pro Challenge - $80,000 Tyler, TX of the ITF Women's Circuit
Shintaro Mochizuki: Boys Singles Champion of Cayman Cup - ITF Junior Grade 5 Tournament

Keshav Chopra: Boys Singles Finalist

Madison Bishop and Luciana Kunkel: Girls Doubles Champions
Soccer:
U17 Development Academy Girls def. Boca United 3-0

Enzi Broussard: 2 goals; Claire Tolliver: 1 goal; PK save from Savannah Barron

U19 National Elite Boys def. Lutz Rangers 6-1

Esteban Orozco: 2 goals; Haruki Kimura and Owen Johnson: 1 goal and 1 assist each; Paul Wheaton: 1 assist

U18 National Elite Boys White def. Kendall SC 4-1

Kenta Masuda: 2 goals; Ricardo Bustamante and Michael Li: 1 goal each

U13 Development Academy Boys def. Kendall SC 4-2

Adam Haney, Isaiah Cohen, and Luis Flores: 1 goal each
Boys Basketball:
The post-grad team recently worked with the Miracle League of Manasota through one of their community outreach efforts. The team and entire group thoroughly enjoyed the day making an impact in other people's lives off the court.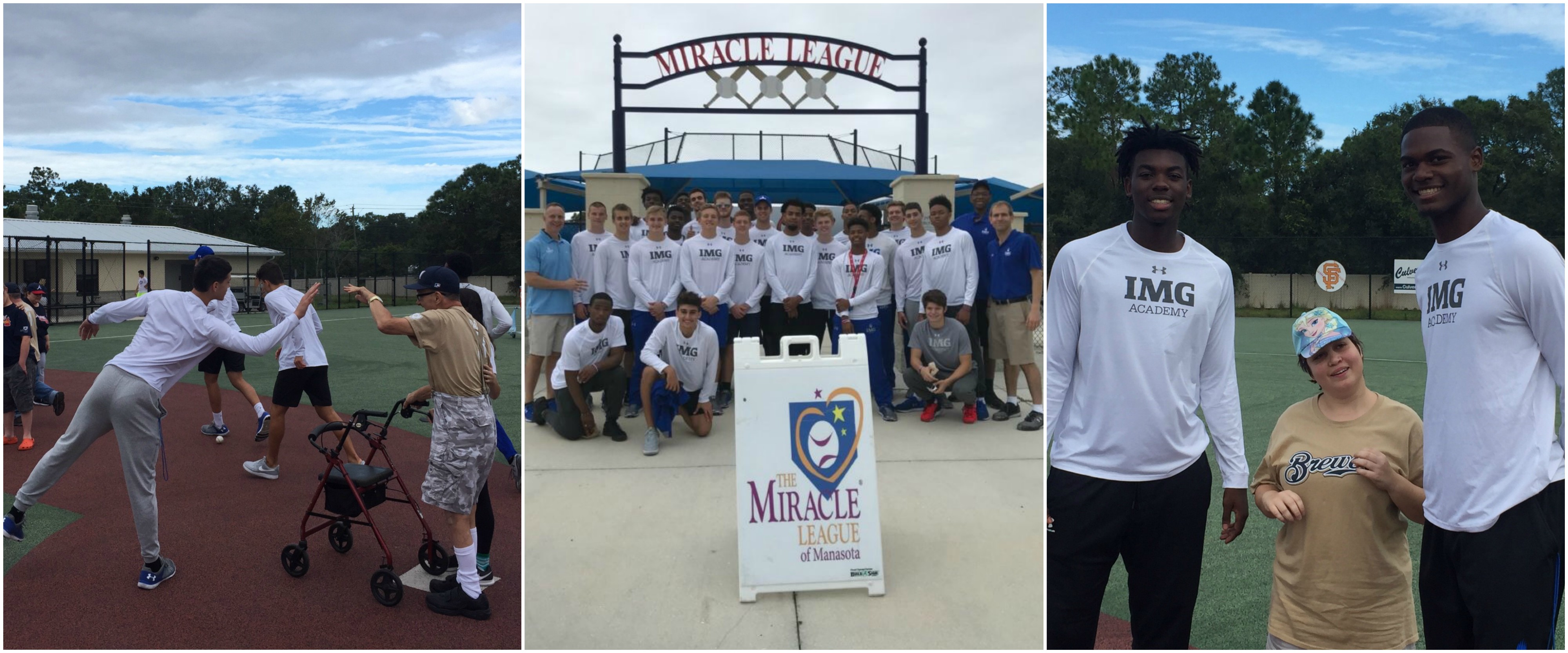 connect with us & get a guide